Female tech boss launches drive to empower women
By Li Yingxue | China Daily | Updated: 2019-03-27 08:28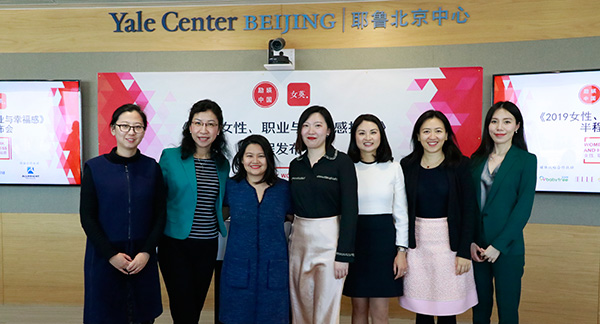 In 2013, Virginia Tan co-founded Lean In China, a platform that supports the goals and aspirations of Chinese women and boasts more than 100,000 members in 25 cities and 100 universities throughout the country.
If there is one thing she has noticed during the past six years of her philanthropy work, it is that women in different places always have the same questions, but they don't know who to ask.
"They always ask like 'my mother does this, my boyfriend says that, or my teacher says this, so what do I do?'" says Tan. "We realized that we were answering these types of questions all across China, but we were unable to really capture them all. That's why we wanted to start providing this content."
Tan, CEO of Lean In China, announced the launch of the Nvying mini program for WeChat on March 7 in Beijing, a short video platform for women to share their personal stories and communicate about their work life.
"We wanted to do this because I think the market lacks quality content - there is a lot of entertainment, and gossip, but we wanted to set a professional standard to answer some of the questions," Tan says.
At first, Tan only wanted to focus on philanthropy, but in the last six years, she has come to realize that nonprofits have limitations, too.
"I think it's great in terms of social influence and impact, but it's not for everybody, especially the younger generations. I realized when you want to empower people, you need to empower them in the way that they want or need, not in the way that you want," Tan says.
She is inspired by the younger generations of women in China, and says that, in order to help empower them, she needs to use the means that they are the most comfortable with - social media and short videos.
The mini program and the app were designed based on the needs of young Chinese women.
According to Tan, the mini program will start with female users of the messaging platform, but later grow to include men.