BYD looks ahead with long, pure electric bus
By Chai Hua in Shenzhen | China Daily | Updated: 2019-04-02 09:46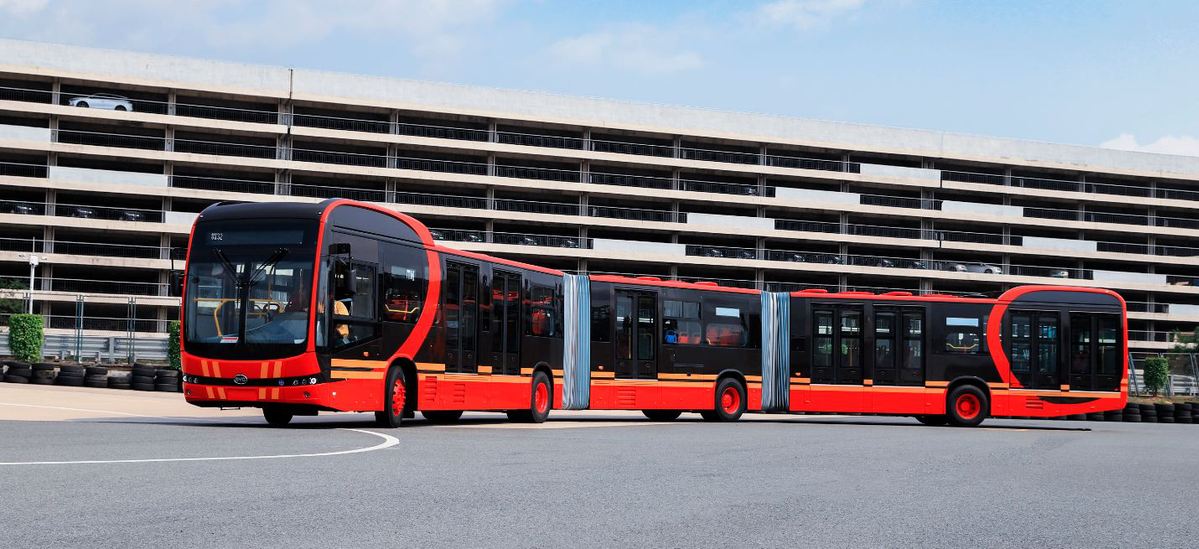 China's leading carmaker BYD launched the world's longest pure electric bus in Shenzhen on Monday, as a precursor to providing comprehensive e-bus production lines in overseas markets.
BYD's new K12A is 27 meters long, triple that of a regular bus, has a passenger capacity of 250 and a maximum speed of 70 kilometers per hour. It is also compatible with the global Bus Rapid Transit (BRT) system. The company states the bus can run almost 300 kilometers with one charge - enough for the demands of a full day's operation.
According to industry analysts, companies are looking at the global markets as new growth frontiers as the domestic e-bus market has become extremely saturated.
With the new production line, we can cater to most of the e-bus demand in the world, from 6 to 27 meters, said Stella Li, senior vice-president of BYD.
According to company officials, the new bus is an ideal fit for South American countries. Citing the example of Bogota, the capital of Colombia, officials said the city is looking to replace current extra long buses with electric ones for its large transportation needs. Daily passenger flows on Bogota's BRT system has exceeded 2.8 million and is growing steadily. In addition, governments across the world are pushing for the use of new energy vehicles.
Li said the company is working toward meeting the world's demand to replace petrol and diesel buses, especially in the overseas market.
Besides commercial promotion, she said BYD is also working with authorities in many countries to push zero-emission regulations. "As the results converge, we will see a surge in sales of e-buses in the overseas markets."
Till date, BYD has delivered more than 50,000 pure electric buses globally. In particular, its pure electric buses (longer than 10 meters) are the global leaders in terms of total sales.
However, few of them are in the BRT system. Li explained the tenures of the BRT contracts are usually as long as 10 to 20 years, so it is difficult to gain such orders, but the situation is about to change very soon.
Demand for such buses is huge in the foreign markets and important for Chinese e-bus makers, as there are few international suppliers in the industry, said Wang Liusheng, chief analyst for the automobile industry at China Merchants Securities.
Domestic sales of such buses has fizzled out after a strong start as most of the major cities have completed the replacement of traditional buses. However, he warned it will be a difficult and long process, considering the highly uncertain economic environment in the global market.
Wu Yongqiang, editor-in-chief of chinabuses.com, a professional consultancy and information platform on Chinese buses, said many foreign governments, especially those in Europe and South America, have launched deadlines for zero-emissions, opening new channels for Chinese carmakers.
Wu believes that profits in the overseas market is promising as the price is high, though subsidy is far less than in the domestic market.
China started to offer hefty subsidies in 2009 on new energy vehicles to stimulate the sector's development, but now is gradually scaling them down and plans to eliminate it completely by 2020.