Lawsuits mounting after two Boeing Max crashes
By Scott Reeves in New York and Lia Zhu in San Francisco | China Daily | Updated: 2019-04-08 10:24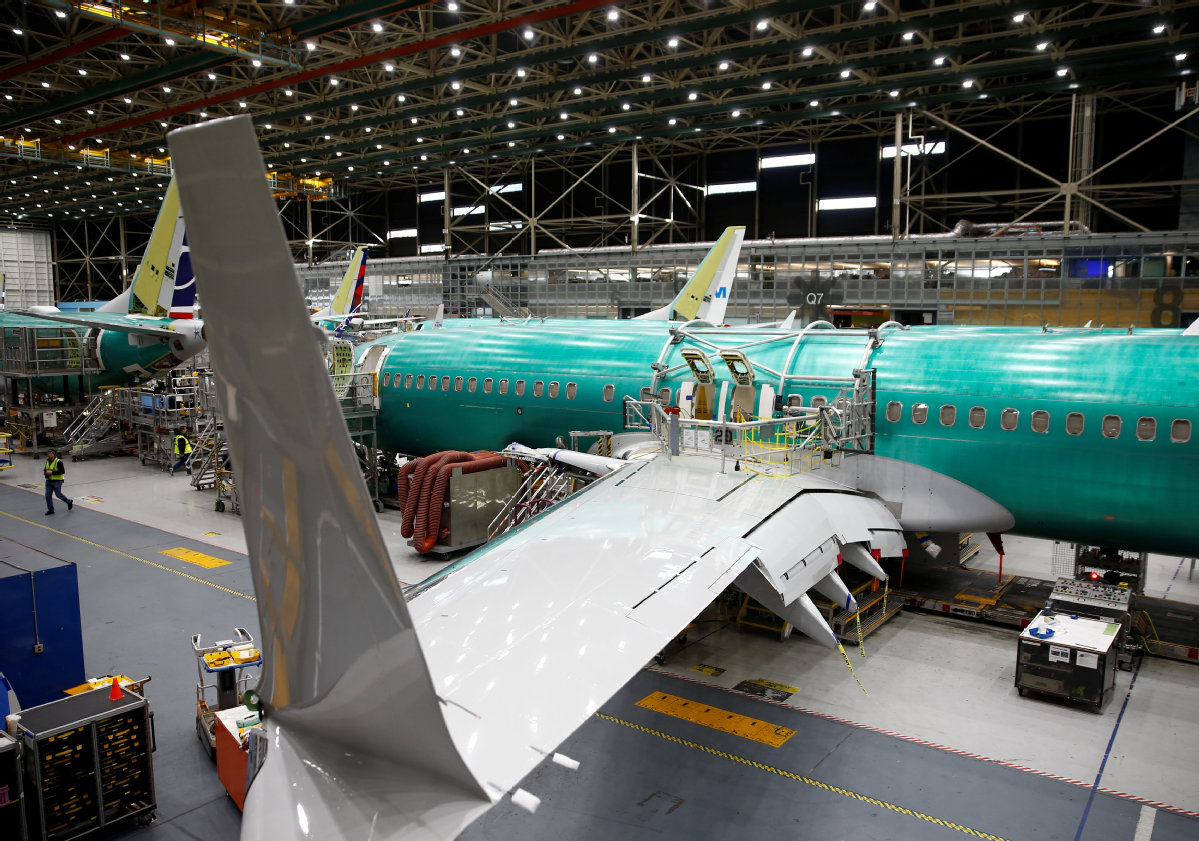 The fatal crashes of two Boeing 737 Max jets six months apart have set off a flood of lawsuits against the manufacturer, subcontractors and the two airlines.
Lawsuits alleging wrongful death, negligence and product liability have been filed in Chicago, Boeing's headquarters. A judge hearing the cases in Chicago or anywhere in the United States could order them transferred to Indonesia or Ethiopia, sites of the two crashes.
"The federal court is likely to delay doing anything at this point because the investigation is still in process," Robert Rabin, a law professor at Stanford University, told China Daily. "Probably, the court will postpone further action on the cases until circumstances of the accidents are clear."
The possibility of a substantial award draws plaintiffs to file lawsuits to Chicago, located in Cook County.
"The legal system in the US tends to be more generous by way of awarding damages than anywhere in the world," Mark Dombroff, an attorney in Alexandria, Virginia, told China Daily. "There's a perception that juries in Cook County end to be more generous giving plaintiffs awards than in other places."
The cases could be consolidated into a class-action lawsuit. Or, Boeing could reach out-of-court settlements with family members of the victims and eliminate the need to go to trial.
A total of 346 passengers and crew died in the two crashes. Juries hearing the case will be asked to decide if a defect in the system led to the cashes and if Boeing adequately informed airlines of the potential hazard.
Both the Ethiopian Airlines and Lion Air flights flew erratically after takeoff, apparently after experiencing difficulty with an automated anti-stall device.
A possible plus for Boeing: The 737 Max, introduced three years ago, has been flown safely all around the world. Also, neither airline involved in the crashes purchased optional safety equipment that may have kept the planes in the sky.
A preliminary report by Dagmawit Mogies, Ethiopia's minister of transportation, concluded the flight crew on the doomed March 10 flight from Addis Ababa followed Boeing's stated procedure in attempting to turn off the Maneuvering Characteristics Augmentation System. If the nose of a Boeing Max jet rises, threatening a midair stall, the system automatically points the plane's nose down to gain speed needed to stay aloft. It's not certain the automated system sent the planes into fatal dives.
Family members of those killed in the Ethiopian Airlines crash may have a stronger claim than the relatives of the Lion Air victims.