Africa urged to speed up digitization
By Lucie Morangi in Nairobi, Kenya | China Daily | Updated: 2019-04-08 10:33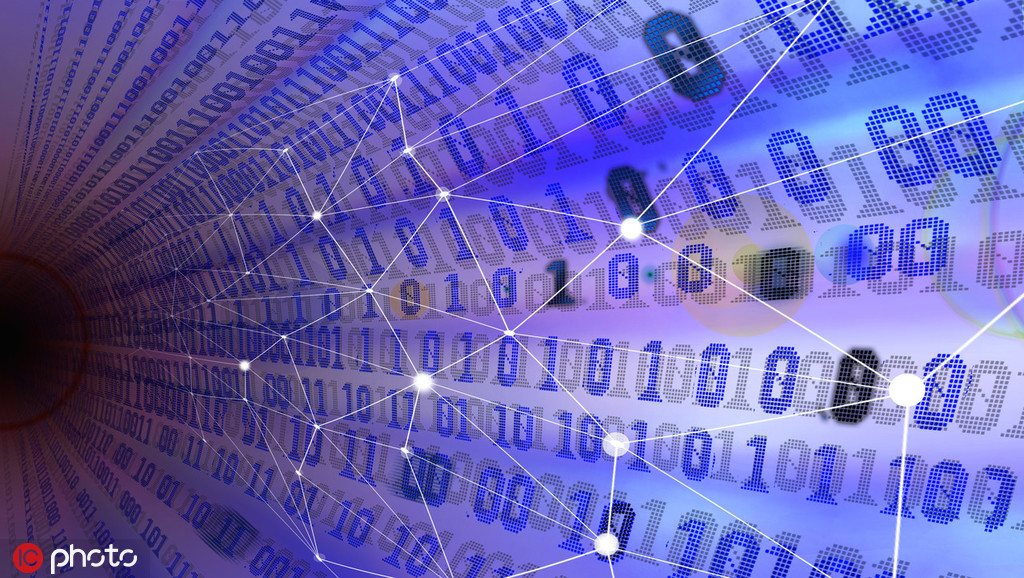 UN report says more investments are needed to prop up network facilities
African countries should speed up their digital transitions to raise more financing for the continent's development, according to a recent report by the United Nations Economic Commission of Africa, or UNECA.
Vera Songwe, executive secretary of UNECA, said Africa's annual growth is underperforming and the continent faces real possibilities of falling short of meeting the sustainable development goals by the target date of 2030.
"We should be growing at 10 percent annually to raise domestic resources that are urgently needed to achieve transformative growth," she said.
The report, Fiscal Policy for Financing Sustainable Development in Africa, said an increase of 12 percent to 20 percent in tax collection could raise up to $400 billion annually and go a long way toward filling the $600 billion financing gap Africa faces. In 2018, Africa's average government revenue ratio was 21 percent of GDP and tax revenue ratio was 15 percent.
Pundits and policy makers agree that the mass adoption of digital services by consumers, enterprises, and governments would rapidly accelerate economic growth and move the continent closer to catching up with the rest of the world. However, the process faces serious headwinds including huge infrastructure deficit, governance and cybersecurity.
A report by management consultants Booz & Company estimated that despite an unfavorable global economic climate in 2011, digitization provided a $193 billion boost to world economic output and created 6 million jobs globally. About $8.3 billion was injected in Africa's GDP in addition to creating more than half a million jobs in the same year, according to the UNECA.
Some countries are already reaping the fruits of digitization. Rwanda has raised revenues by 6 percent while South Africa has reduced compliance costs by 22.4 percent and lowered the time to comply with the value added tax by 22 percent, according to the report.
"Digitization has the greatest potential to influence trade and productivity in Africa," said Adam Elhiraika, head of macroeconomics and governance division at the UNECA.
Africa should expect to see further success stories as more countries get converted to digital methods, which make it easier than ever to reach hard-to-tax domains such as agriculture, the informal sector and the digital economy itself, he added.
Omobola Johnson, former Nigerian minister for Communications Technology, said there is enough evidence that Africa can be digitally transformed. "But what is holding us back?" she asked ministers in Marrakech, Morocco.
"Affordability is an issue: The internationally agreed target is for 1 gigabyte of data to cost no more than two percent of the average national monthly income. In Africa this currently stands at 9 percent, compared to 4 percent in Latin America or 2 percent in Asia. And the latest affordability reports show that this has increased over the past year," she said.
More investments are urgently needed to prop up infrastructure and fiber network. Currently when connecting Cape Town in South Africa to Khartoum in Sudan, the connection will hop via London, New York, San Jose or Tokyo to arrive in Khartoum 409 milliseconds later.
Private sector participation in the sector needs to be taken a notch higher through innovative government policies, she said. "And this would also apply in capacity building to develop a pool of skilled talent that can turn the continent into the world's digital talent pool in the same way that China became the world's factory, through a large labor force and targeted government policy."
Young entrepreneurs are already using digital solutions to drive up trade and domestic revenue collection. Axel Emmanuel Gbaou, an artisan chocolatier and founder of Instant Chocolate, based in Cote d'Ivoire, said he sources from more than 100,000 women farmers and buys their cocoa beans. He then manufactures and sells the bars of chocolate.
"I have sourced for markets using various e-platforms available in the country. This has increased visibility of locally manufactured products, translating to sales," he said.
His products are slated to be showcased in Paris later this year.