US designates Iran's Revolutionary Guard Corps as 'terrorist organization'
Xinhua | Updated: 2019-04-08 22:21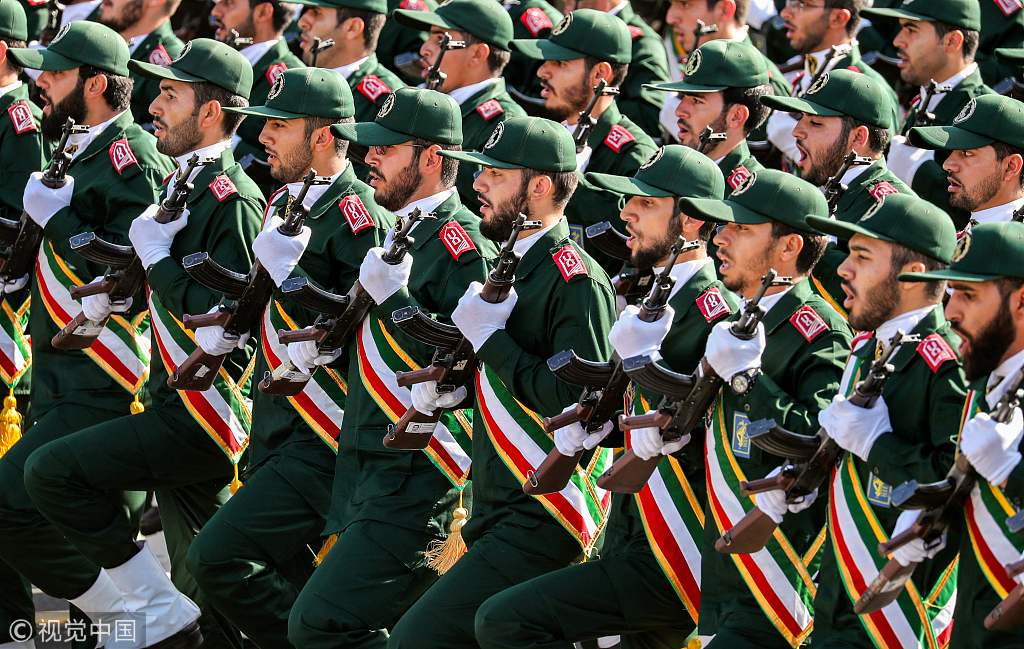 WASHINGTON -- US President Donald Trump said here on Monday that the United States designates Iran's Islamic Revolutionary Guard Corps (IRGC) as a "foreign terrorist organization", a move that will further worsen US -Iran relations and is expected to further complicate the Middle East situation.
"Today, I am formally announcing my Administration's plan to designate Iran's Islamic Revolutionary Guard Corps (IRGC), including its Qods Force, as a Foreign Terrorist Organization (FTO) under Section 219 of the Immigration and Nationality Act," Trump said in a statement issued by the White House.
"This unprecedented step, led by the Department of State, recognizes the reality that Iran is not only a State Sponsor of Terrorism, but that the IRGC actively participates in, finances, and promotes terrorism as a tool of statecraft," Trump said. "The IRGC is the Iranian government's primary means of directing and implementing its global terrorist campaign."
He added that "this designation will be the first time that the United States has ever named a part of another government as an FTO."
"If you are doing business with the IRGC, you will be bankrolling terrorism," Trump warned.
The IRGC on Sunday warned against any move by the United States to designate it as a "terrorist organization."
"If the Americans make such a silly move and endanger our national security, we will put reciprocal measures on our agenda based on the policies of Iran's Islamic establishment," Major General Mohammad Ali Jafari was quoted as saying by Press TV.