Old tale resonates with a modern audience
By Wang Kaihao | China Daily | Updated: 2019-04-10 07:56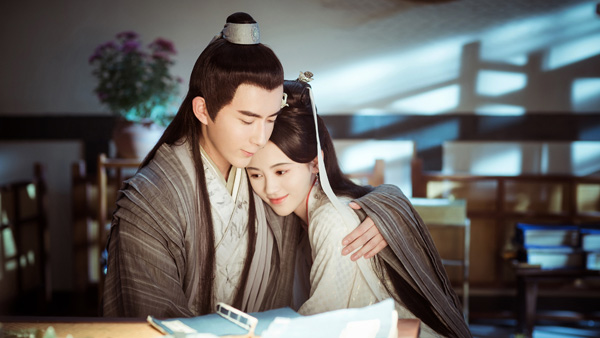 The story of Madam White Snake sees an online version as many younger viewers appreciate its timeless appeal, Wang Kaihao reports.
Remaking a classic TV series requires courage, determination, an understanding of culture and ingenuity. The challenge is to reflect changing tastes while keeping true to the original.
The fans who gathered in Beijing in their hundreds last week for the premiere of web drama The Legend of White Snake, the most recent adaptation of a TV classic from 1992, would suggest that the team behind the remake have cast a new spell on audiences.
Many of those attending were not yet born when the original 50-episode historical fantasy TV series, produced in Taiwan, was first broadcast and followed by cross-Straits audiences in the early 1990s.
But youth is no burden to appreciation. On douban.com, a major Chinese entertainment review website, the 1992 version-officially titled New Legend of Madame White Snake-registered 9 out of a total 10 points, implying that the passing of time has not diminished its popularity.
Madame White Snake is one of four major love stories from ancient folklore. With centuries' history, it tells of the romance between Xu Xian and Bai Suzhen, a white snake that transformed into a woman, and is set in the Southern Song Dynasty (1127-1279). However, their cross-species love is suppressed by Fahai, an orthodox monk who tries to drive them apart by using magic.
When streaming platform iQiyi chose to remake the series it knew it had to make it appeal to a different audience. The Legend of White Snake was piloted through iQiyi on April 3.
"When I mentioned we planned to remake New Legend of Madame White Snake at a conference in front of hundreds of people in our company, everyone cried out: 'What?!'" says Dai Ying, executive producer of the new series. "Sure there was excitement, but also many had doubts if we could pull it off.