Test tube baby grows up, gives birth
By Wang Xiaodong | China Daily | Updated: 2019-04-16 09:30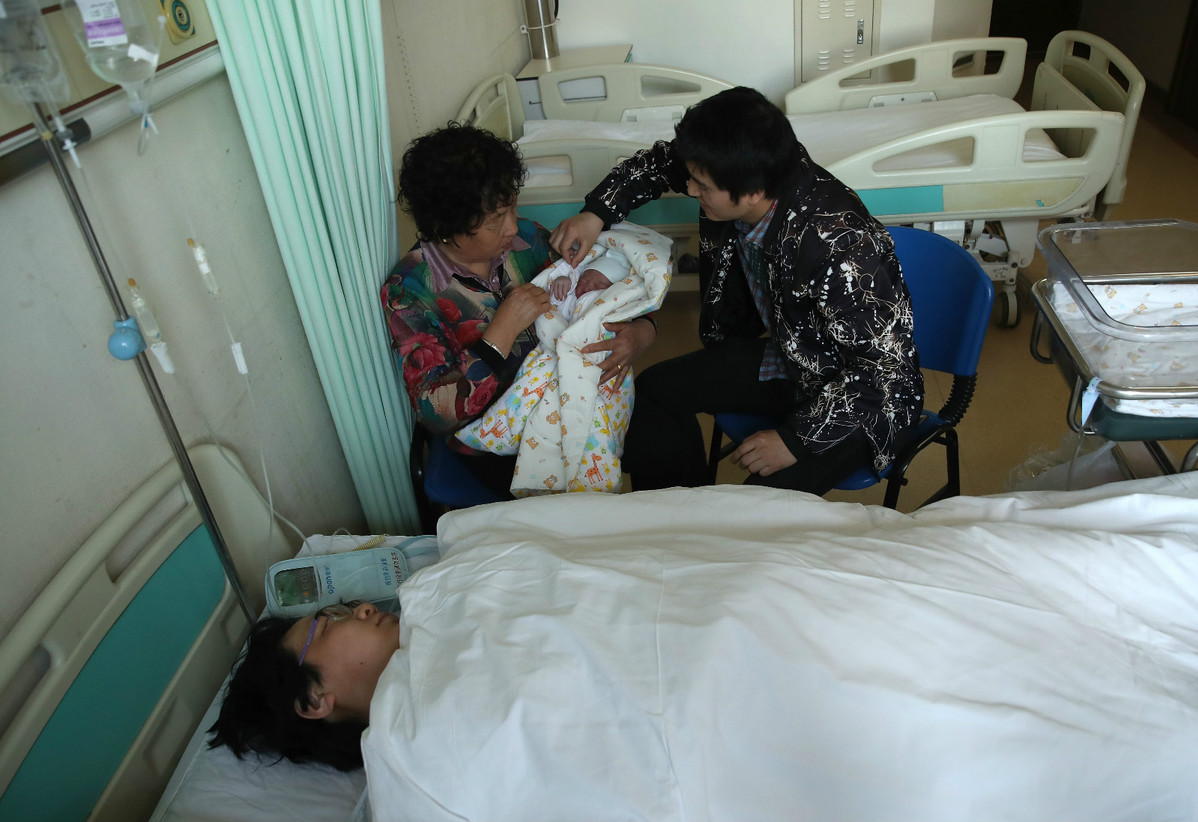 The first test-tube baby on the Chinese mainland, a female born in 1988, is now an adult and gave birth to a healthy boy on Monday, Peking University Third Hospital announced.
The event proves the efficacy of the technology, the hospital said.
People had worried that if a couple had reproductive problems and resorted to in vitro fertilization, their offspring would inherit the same fertility problems. But the birth announced on Monday indicates that is not true. The baby was conceived naturally.
Qiao Jie, president of the hospital where both the mother and baby were born, said the birth of the healthy boy proves that infertility is not necessarily passed down genetically.
"It has been a public concern whether test-tube babies can reproduce naturally and their next generation remain healthy," Qiao said. "The birth of the healthy baby means some people's misgivings about IVF can be dismissed."
The newborn weighed just over 3.8 kilograms and was delivered via C-section, said Yang Dongping, a publicity official at the hospital.
Some male adults who had been conceived through IVF in China have fathered children naturally. One of the males, Luo Youqun, who was born at a hospital in Changsha, Hunan province in 1988, fathered a child naturally in April 2016, according to media reports.
But Monday's announcement represents the first instance of an IVF mother reproducing.
The mother, Zheng Mengzhu, was conceived through IVF and was born on March 10, 1988. Her birth was a milestone in the history of reproductive technology in China.
Although China's progress in assisted reproductive technology followed developed countries, the country has been making rapid progress in the field over the past few decades. It now ranks at the top of the world in certain aspects of the field, the hospital said.
The world's first test-tube baby was born in Britain in 1978.
The number of medical institutions certified for IVF reached 451 on the Chinese mainland as of 2016, and 23 medical institutions have been certified to maintain sperm banks, according to the National Health Commission.
Qiao said assisted reproductive technology has been widely promoted and is responsible for 1 to 2 percent of all babies born in China.
The developments will help more families in the future, including reducing the incidence of inherited diseases, she said.