Javid urged to act over student visa scandal
By Julian Shea in London | China Daily Global | Updated: 2019-04-25 00:57
Thousands affected over unproven cheating allegations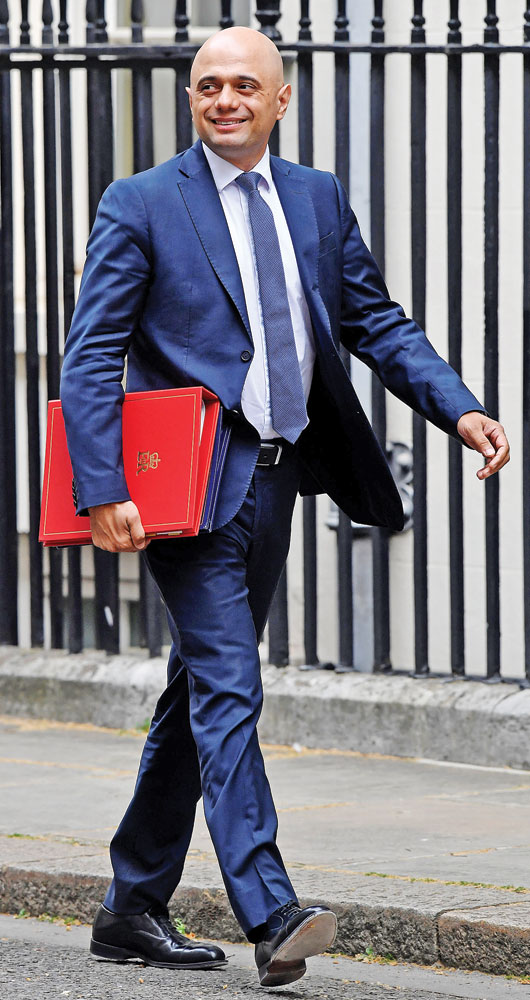 British Home Secretary Sajid Javid is coming under pressure to resolve a scandal that has seen around 34,000 overseas students have their visas to stay in the United Kingdom cancelled and caused more than 1,000 to be forcibly removed from the country after being accused of cheating in a Home Office-sanctioned English language test.
Five years ago, a BBC Panorama documentary revealed proof of fraud in at least two centers where students were taking the test of English for international communication, known as Toeic, a requirement for visa renewal.
When the footage was shown to then-Home Secretary Theresa May, she said "What Panorama has uncovered is extremely important. It's very shocking and I want to do something about it."
Around that time May introduced the "hostile environment" policy for people deemed to be in the country illegally, including students who had overstayed, but five years on, thousands of students who remained to prove their innocence of the charges are being told they have no right of appeal in the country and must leave.
The Guardian newspaper reports that more than 4,000 students have left the country without being given an opportunity to prove their innocence.
Educational Testing Service (ETS), the UK company that oversaw the tests, said voice analysis of more than 58,000 tests conducted between 2011 and 2014 produced only around 2,000 which did not count as cheating or "questionable", a figure described by Labour MP Stephen Timms as "completely implausible."
"Panorama established that a few dozen people cheated, but the way the government has responded has blighted the lives of thousands and thousands who did not cheat," he added.
At court hearings, some students were accused of having taken the test at the wrong location, and there is at least one case of someone having had their visa cancelled with no right of appeal despite the fact they had not even taken the test.
Some of those accused were studying for PhDs or degrees in English Literature, so would have been unlikely to need assistance in any English competence test.
Those who did chose to stay to clear their names have prevented from working or continuing their studies, and are unable to rent properties or open bank accounts, so many are forced to turn to their families for support.
An all-party parliamentary group has been established to look into the affair and will meet next month.
Javid has previously said he takes the issue "very seriously, I have asked my officials to review it," and campaigners hope he may take decisive action soon.
"It's an outrage that thousands of students are still suffering, five years after the first wrongful allegations," said Nazek Ramadan, the director of Migrant Voice.
"In this country, you're supposed to be innocent until proven guilty–but for these students, that principle was thrown out of the window."