UK PM May survives latest bid to ease her out of Number 10
Xinhua | Updated: 2019-04-25 09:57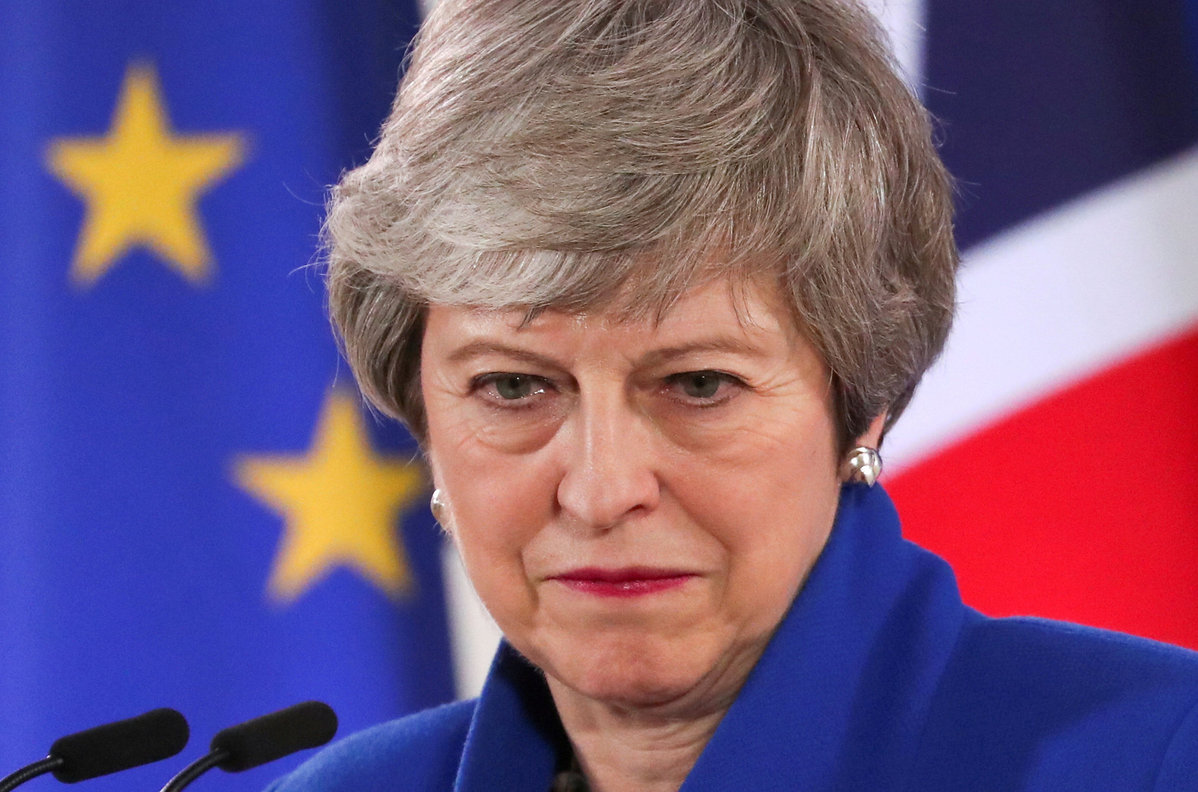 LONDON - British Prime Minister Theresa May survived the latest bid on Wednesday night to see her ousted from 10 Downing Street.
Backbench MPs from her governing Conservative Party met in London and rejected calls for the party's rules to be changed to pave the way for a challenge to May as early as June.
A growing number of MPs have expressed dissatisfaction with her handling of negotiations over Brexit, and want her to quit.
May has indicated that she will announce her departure date from Number 10 when a withdrawal deal is agreed by the British Parliament.
Last December May survived a confidence vote, and under current rules she cannot be challenged again until 12 months after the decision, which means no challenge can be made until this December.
Conservative politicians at a behind-closed-doors meeting decided against changing the rules to enable a confidence vote in a leader to be considered six months afterwards, rather than a year.
Graham Brady, chairman of the 1922 Committee, made up of Conservative backbench MPs, said he will be telling the Prime Minister over the next few days that backbenchers expect more detail on her departure plans, including what happens if she fails to get her Brexit deal through the House of Commons again.
Brady told journalists after the meeting that the decision was the result of two lengthy meetings and good full and constructive debates, in a friendly and collegiate way.
He said the issue was now settled and that there was "not a mood to revisit this matter in the near future".
Speculation in Westminster was growing Wednesday that May is considering asking the House of Commons within the next few weeks to vote on her Brexit Withdrawal Bill, the legal process needed to allow Britain to leave the EU.
Her withdrawal bill has already been rejected on three occasions by MPs in the House of Commons.
Politicians and political commentators say what would amount to a fourth outing for her Brexit plan would be high risk because if the legislation is rejected by MPs the government would not be able to bring it back again for another vote in the same parliamentary session.
Britain had been due to leave the EU on March 29, but its membership of the bloc had been extended by the EU Council until October 31 after efforts to agree a withdrawal deal failed to materialize.