Putin says Korean Peninsula nuclear issue can only be solved peacefully
Xinhua | Updated: 2019-04-25 13:34
VLADIVOSTOK, Russia – There is no alternative to the peaceful solution of nuclear and other issues on the Korean Peninsula, Russian President Vladimir Putin said Thursday, following a meeting with top leader of the Democratic People's Republic of Korea (DPRK) Kim Jong-un.
Russia, for its part, is ready to continue cooperation to reduce tensions on the peninsula, and to strengthen security in Northeast Asia as a whole, said Putin at a reception in honor of Kim.
Putin said he was convinced that with active participation of the international community and all interested states, the goal of ensuring lasting peace, stability and prosperity on the Korean Peninsula can be achieved.
The reception followed a meeting of Russian and DPRK delegations, which was preceded by a one-on-one meeting between Putin and Kim.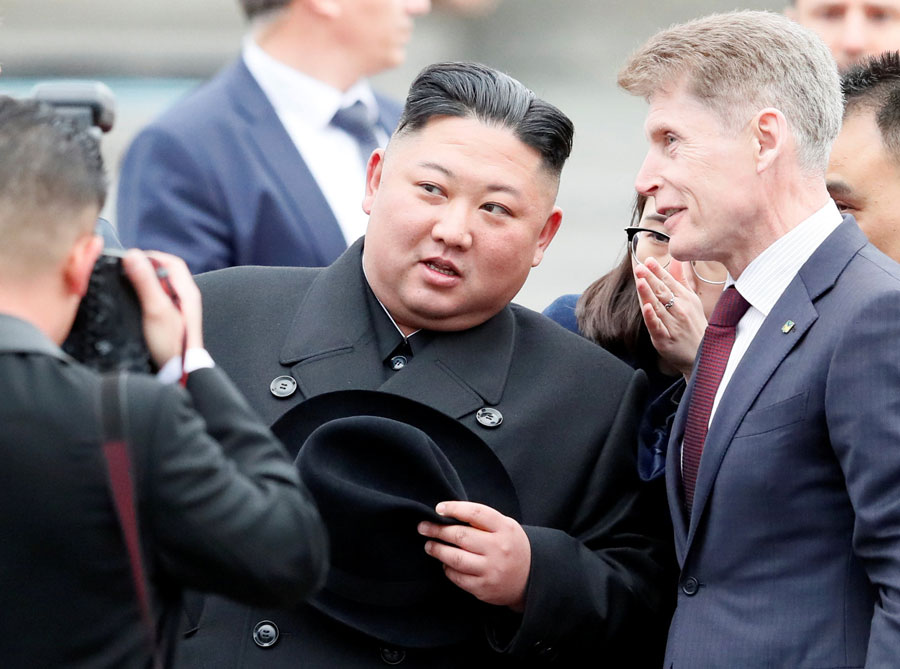 Kim arrived here in his train on Wednesday for his first meeting with Putin.
The meeting came at a time when tensions were growing between the DPRK and the United States.
Last week, the DPRK test-fired a new tactical guided weapon and requested Washington to exclude U.S. Secretary of State Mike Pompeo from future negotiations.
In response, Pompeo swept aside Pyongyang's demand about replacing him by someone "more careful and mature" to deal with the talks.