Trump's UK spying claim likely to strain relations
By Earle Gale in London | China Daily Global | Updated: 2019-04-25 22:29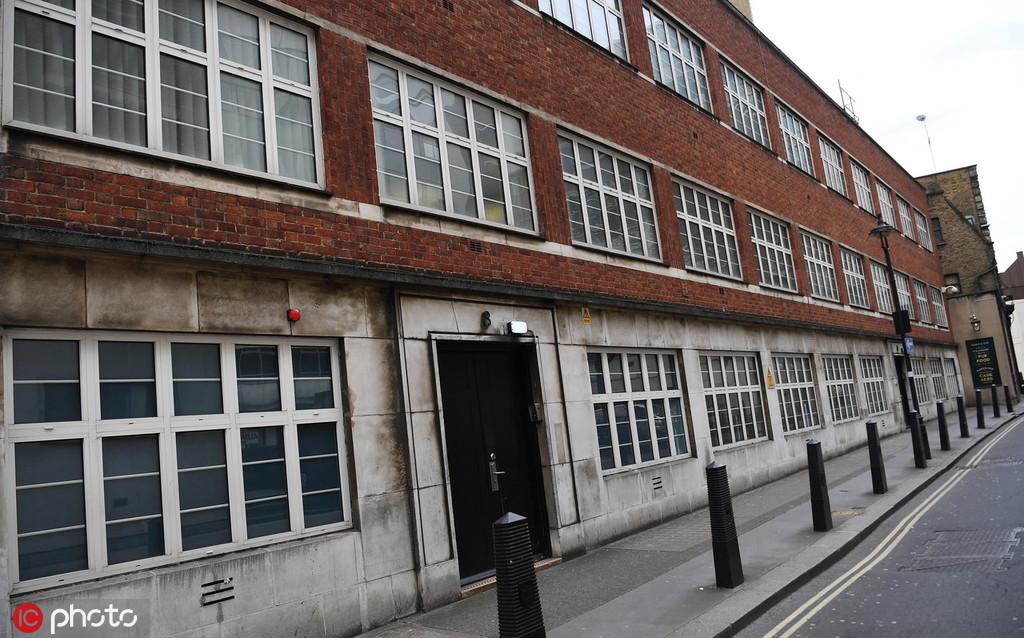 Britain's electronic spying agency, Government Communications Headquarters, which is also known as GCHQ, has hit back at Donald Trump after the United States president repeated claims that it spied on his presidential election campaign.
The simmering row between Trump and GCHQ flared back into life on Wednesday, just a day after the United Kingdom said the queen had invited Trump to make an official state visit to Britain, from June 3 to 5.
The row threatens to overshadow that visit.
London's main daily newspaper, The Evening Standard, reported on Thursday that GCHQ had said Trump's unfounded accusations, which he made, characteristically, in a tweet, were "utterly ridiculous".
Trump had referenced a claim by former CIA analyst Larry Johnson that was carried by the right-wing cable channel One America News Network that said British intelligence services had assisted the Barack Obama administration by spying on Trump's 2016 run for the White House. The network has been widely accused of spreading false conspiracy theories.
"WOW!" Trump tweeted in response to the story. "It is now just a question of time before the truth comes out, and when it does, it will be a beauty!"
GCHQ noted Trump had made similar claims in 2017 and said: "As we have previously stated, the allegations that GCHQ was asked to conduct 'wiretapping' against the then president elect are nonsense. They are utterly ridiculous and should be ignored."
In March 2017, Trump's then-national security advisor, H R McMaster, apologized to the UK after Trump claimed GCHQ had spied on him. McMaster reportedly assured the British the claim would not be repeated.
The rekindled row followed news reports that the British government is close to approving Chinese technology giant Huawei for participation in the rollout of 5G internet technology. The US had wanted the UK to join it in boycotting Huawei products and is likely to be frustrated with Westminster's stance.
UK ministers said at a meeting on Tuesday of the National Security Council chaired by Prime Minister Theresa May that a final decision would not be made until later in the spring.
The US has repeatedly claimed – without providing proof – that Huawei products may have a backdoor that makes it possible for them to be used for intelligence gathering. It has banned Huawei components from US networks and wants its allies to follow suit.
Buckingham Palace, meanwhile, confirmed Trump and his wife, Melania, will be guests of the queen in the run-up to the 75th anniversary of D-Day. However, refurbishment work at the 52-bedroom palace means Trump's entourage is unlikely to stay there, according to Britain's Mirror newspaper.
The Guardian newspaper, meanwhile, said several British members of Parliament want to block the state visit and have started gathering signatures on a petition that could force its cancellation.
The Labour Party said it "beggars belief" that the government would want to roll out the red carpet for someone who has consistently attacked traditional British and US values.
And Asad Rehman, executive director of War on Want, told BBC Radio 4's Today program the group is preparing for a "huge mobilization".