MAX pushes Boeing earnings down
By SCOTT REEVES in New York | China Daily Global | Updated: 2019-04-25 23:10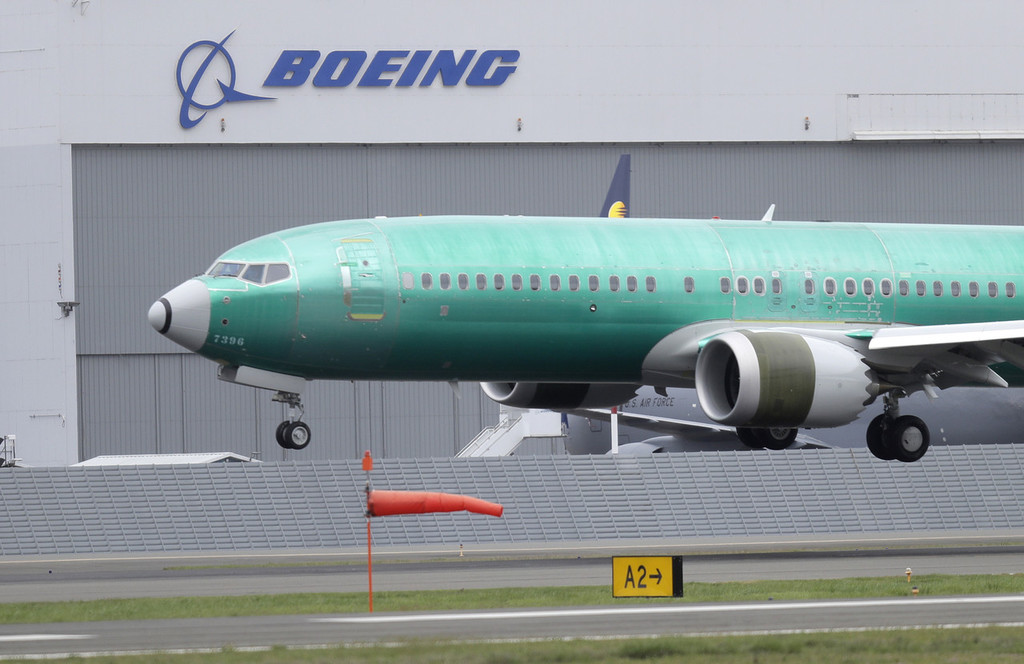 Problems stemming from the worldwide grounding of the MAX jetliner drove Boeing's net earnings down 13 percent in the first quarter of 2019 compared with the first quarter of 2018, the company said on Wednesday in its quarterly earnings report.
Boeing said it expects to take about a $1 billion charge on its MAX jets, including the cost of upgrading software for the plane's automated anti-stall device and higher production costs spread over the life of the production run.
"I think Boeing bounces back," John Cochran, professor emeritus of aerospace engineering at Auburn University in Alabama and president of Eaglemark, an aviation consulting firm, told China Daily. "It's going to be serious as far as stockholders are concerned, but Boeing is a prosperous company and this won't ruin them."
Thirteen Wall Street analysts surveyed by NASDAQ rated Boeing's stock a "strong buy" and four rated it "hold." No analysts rated the stock "underperform" or "sell".
Goldman Sachs, a major New York investment bank, said Boeing's first quarter earnings of $3.75 a share, or $2.35 billion on revenue of $22.9 billion, were "in-line" with consensus estimates. In the first quarter of 2018, the company earned $4.15 a share on revenue of $23.38 billion.
Boeing's first quarter commercial aircraft sales fell 8.7 percent compared with a year ago, but the company's capital defense, space and security divisions posted gains. Total first quarter revenue fell two percent to $22.9 billion.
In January, Boeing said it planned to deliver more than 900 planes this year, boosting sales and profits. However, the company said it planned to cut production of MAX aircraft to 42 a month from 57, a reduction of nearly 20 percent.
Goldman Sachs set a 12-month price target — an estimate of future value of the stock — of $393 a share. However, Boeing repurchased shares valued at $2.3 billion in the first quarter of 2019 compared with $3 billion in the same quarter a year ago.
The significant buybacks have boosted the share price and Boeing's decision to suspend the program could weaken the stock in the future. Investors have sliced about $27 billion off Boeing's market value since the Ethiopian Airlines crash and now value the company at $212 billion.
Boeing's shares closed Wednesday on the New York Stock Exchange at $375.46 a share, up $1.44, or 0.39 percent, from Tuesday's close. The 52-week range is $292.47 to $446.01 a share.
Boeing MAX jets were grounded worldwide following crashes March 10 in Ethiopia and October 29, 2018 in Indonesia that killed a total of 346 passengers and crew.
The causes of the crashes have not yet been determined, but investigators are focusing on the Maneuvering Characteristics Augmentation System (MCAS), an anti-stall system that may have forced the planes' noses down and into fatal plunges when it erroneously determined the aircraft were about to stall.
Experts from major countries, including China, will meet April 29 to review how the US Federal Aviation Administration approved the MAX jet's flight control system. The panel is expected to release a report within 90 days of the first meeting.