UK Parliament launches 5G investigations
By Angus McNeice in London | China Daily Global | Updated: 2019-04-25 23:33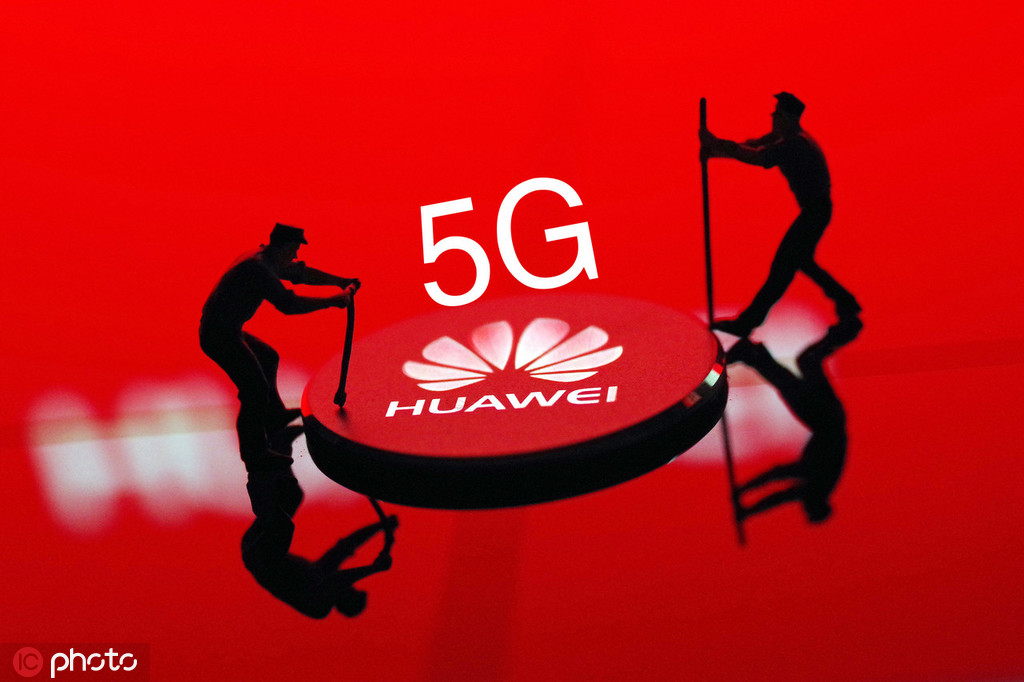 Members of Parliament in the United Kingdom and representatives from the Chinese technology company Huawei will be asked to provide evidence to a parliamentary committee investigating the company's involvement in building 5G networks in Britain.
The UK's Science and Technology Select Committee has confirmed it will convene an evidence session regarding Prime Minister Theresa May's reported decision to allow Shenzhen-based Huawei to supply equipment for 5G mobile and internet infrastructure in the UK.
The British government and its security services have spent months reviewing Huawei's operations in Britain in an attempt to determine whether the company's participation in 5G upgrades would pose a security threat.
Earlier this week, the Daily Telegraph reported that May had decided to allow the use of Huawei equipment in British networks.
The information was leaked to The Telegraph from within a classified meeting of the National Security Council, which was chaired by May and which included participation from senior Cabinet members and security officials.
The government has not confirmed reports that it is ready to give Huawei the green light, and will deliver its official verdict on Huawei as part of a telecommunications supply chain review that will be released in the coming days.
Some of Britain's allies, including the United States, Australia, and New Zealand, have effectively banned Huawei from bidding for 5G contracts due to security concerns.
The UK will not follow suit, according to The Telegraph. It said the government will allow the use of Huawei equipment in much of the access network, although it will restrict Huawei from areas of the UK's core network.
The government's decision has caused controversy in Parliament, with some members concerned that the purported restrictions on Huawei do not go far enough.
Norman Lamb, chair of the Science and Technology Select Committee, said he plans to convene an evidence session where members of Parliament and Huawei executives will be quizzed on the matter.
"It is clear that there is significant disagreement within government over the prime minister's reported decision to allow Huawei to supply 'non-core' parts of the country's 5G network," Lamb said. "I expect the Science and Technology Select Committee will now convene an evidence session very soon to question ministers on this decision and to hear directly from Huawei."
Huawei had not responded to requests for comment from China Daily before press time.
"The government should publish its telecoms supply chain review, including its 5G plans, without delay," Lamb said. "Protecting our national security is non-negotiable. Judgments must be based on evidence and a robust evaluation of risk."
The US claims Huawei has assisted the Chinese government in espionage, though Washington has not provided any evidence and Huawei has repeatedly rubbished the allegations.
UK members of Parliament have also expressed anger that classified information from a high-level security meeting ended up in the hands of The Telegraph.
UK Cabinet Secretary Mark Sedwill has written to members of the National Security Council to inform them that an inquiry has been launched into who leaked the information.
Jeremy Wright, who is secretary of state for digital, culture, media and sport, said the inquiry could be escalated.
"We cannot exclude the possibility of a criminal investigation," Wright said in the House of Commons on Wednesday.