Poll: 'Yellow vest' protests must stop
China Daily | Updated: 2019-04-26 09:25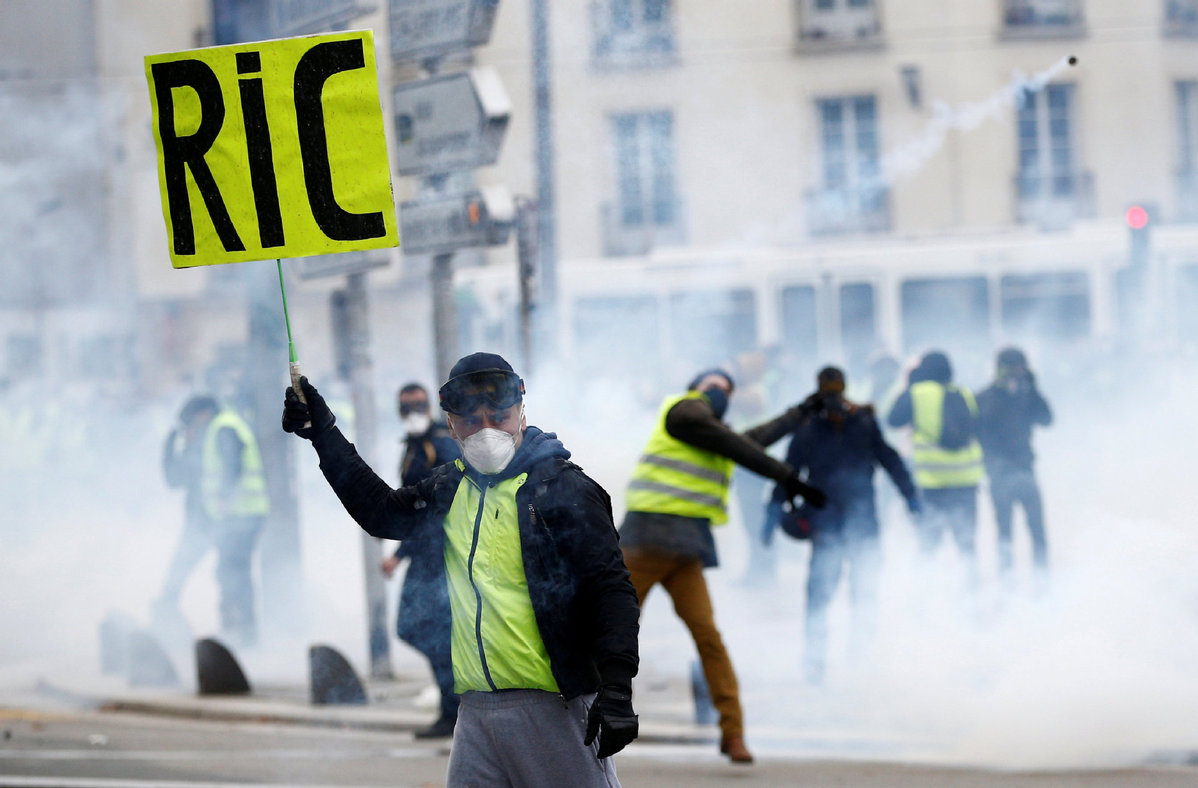 Six out of ten French people favor an end to weekly protests orchestrated by the yellow vest movement, which has turned to social rebellion against French President Emmanuel Macron's leadership, according to a poll released on Wednesday, Xinhua News Agency reported.
An Elabe online survey conducted this week found the share of people who believe the social action should stop rose from 56 percent in February to 60 percent of respondents.
However, 40 percent believed that yellow vest protesters must continue their demonstrations, down by 3 percentage points, it added.
According to the pollster's figures, 50 percent of French say they support or have sympathy for the movement versus 53 percent in the February poll. Those who most back the spontaneous movement are from working and middle classes, representing 66 percent and 52 percent, respectively.
Nearly 75 percent of those 1,000 interviewed people on April 23-24 thought the national consultations would not fix the political crisis, while 60 percent said that the debate would not allow better citizen's participation in making decisions, Xinhua reported.
Spread by social media, the yellow vest movement, referring to the protesters' highly visible vests-adopted from fluorescent jackets drivers keep in cars for emergencies-started in November as a protest against hikes in diesel prices. It has turned into a bigger uprising denouncing the squeeze on household spending and high living costs caused by Macron's fiscal and economic policies, which protesters say favors the rich. Some of them asked Macron to step down.
The French president has offered a series of concessions that began with dropping a planned high fuel tax. He also proposed "an economic and social emergency plan" worth 10 billion euros ($11.15 billion) to boost purchasing power.
He was set to unveil long-awaited plans on Thursday to quell five months of protests that have damaged his presidency, The Associated Press reported.
Macron will make a speech based on three months of national debate aimed at addressing the protesters' concerns through town hall meetings and collecting complaints online.
Macron initially planned to make his announcements last week, but postponed them when the fire at Notre Dame Cathedral broke out.
Xinhua and Agencies