Panda museum shares French connection
By Yuan Shenggao | China Daily | Updated: 2019-04-27 09:05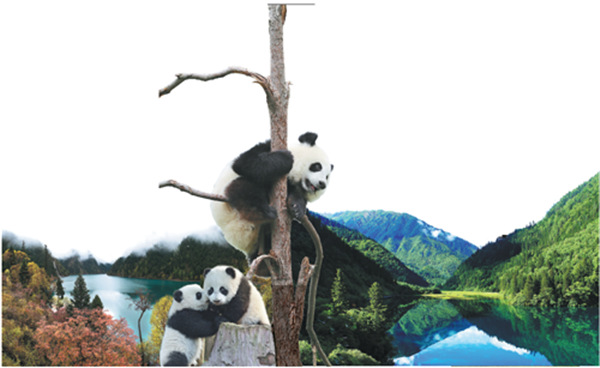 Some 50 guests from Espelette, France were invited to the new village of Dengchigou to attend the opening ceremony of the local museum of giant panda discovery, an event that also marks the 150th anniversary of the scientific discovery of giant pandas.
The event, tracing the giant panda's origins, kicked off on April 14. The guests were led by Jean-Marie Iputcha, mayor of Espelette, with some 50 French visitors to China, including descendants of Armand David - the first Westerner to document giant pandas in 1869.
The group spent three days touring sites of giant panda protection including Bifengxia in Ya'an, Mengding Mountain and Dawei new village of Baoxing county, during which they were also able to learn about the ancient Tea Horse Road and the culture of white marble.
The new museum is located at the exact spot where Armand David started his bio-research in Baoxing county. In 1869, Armand David recorded the live giant panda, with it later being designated as a new species by the National Museum of Natural History of Paris.
Since then, giant pandas have become well-known and greatly admired by people from around the world.
The new museum, covering 3,667 square meters, comprises of quadrangle buildings which were constructed in 1839, and will promote education surrounding giant pandas.
Inside the museum there are four exhibitions covering the giant panda's history, symbolism, national parks and conservation areas.
It also tells the story of how Baoxing county has contributed toward protecting giant pandas.
During the opening ceremony, officials from Baoxing county presented gifts to the 50 guests from France, including traditional Chinese paintings, albums and postcards with pictures of giant panda.
Luo Weixiao, who once cycled from Ya'an in Sichuan, all the way to Espelette in France, presented a map with his cycling route on it to the French guests as a gift. During his journey across a number of countries, he took pictures of giant pandas with him. Luo said no matter the language barrier, giant pandas are universally loved.
"I hope this map will become another friendly connection between the two areas," Luo said.
After touring the museum, Luo gave thumbs up to China's efforts in protecting traditional culture and promoting giant pandas.