总药师制度(zǒngyàoshī zhìdù): Chief pharmacist system
China Daily | Updated: 2019-04-29 07:39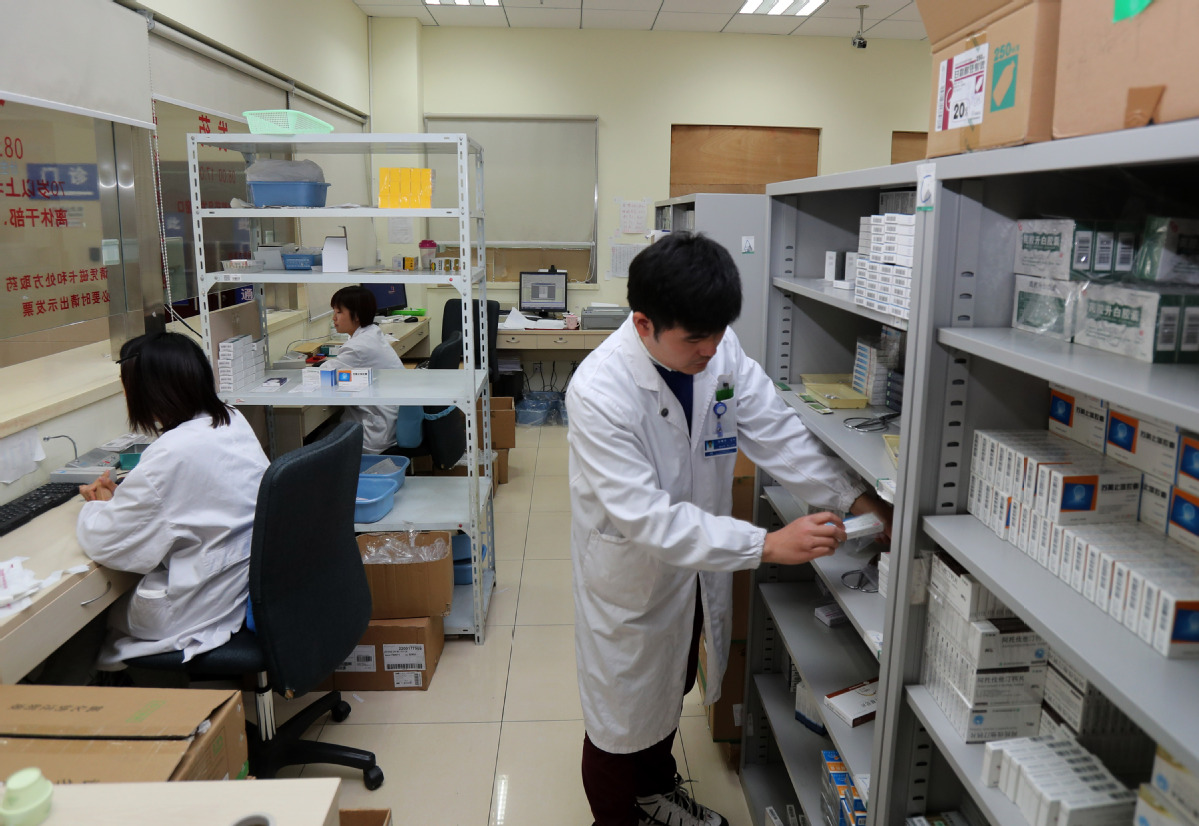 The National Health Commission announced at a recent news conference that the chief pharmacist system has been established in a number of provinces and cities.
In all, medical institutions in six provinces and cities have appointed the head of the pharmacy department to be chief pharmacist, who is responsible for the medical institutions' pharmacy affairs and services, including ensuring rational pharmaceutical drug management and use, improving pharmacy service standards and cultivating young pharmacists.
Beijing Chaoyang Hospital, affiliated to Capital Medical University, was the first hospital to launch the chief pharmacist system nationwide.
Speaking at the news conference, Liu Lihong, chief pharmacist of Beijing Chaoyang Hospital, said the chief pharmacist system can promote the transition to modern pharmacy departments in medical institutions.
At the same time, Beijing Chaoyang Hospital strengthened the rational use of drugs and the patients' drug costs decreased markedly.
A survey of the hospital's 504 patients in the first half of 2018 found that the average monthly medicine cost saving for each patient was 367.3 yuan ($54.59).