Working on Sino-Canadian relations
By RENA LI in Toronto | China Daily Global | Updated: 2019-05-02 23:02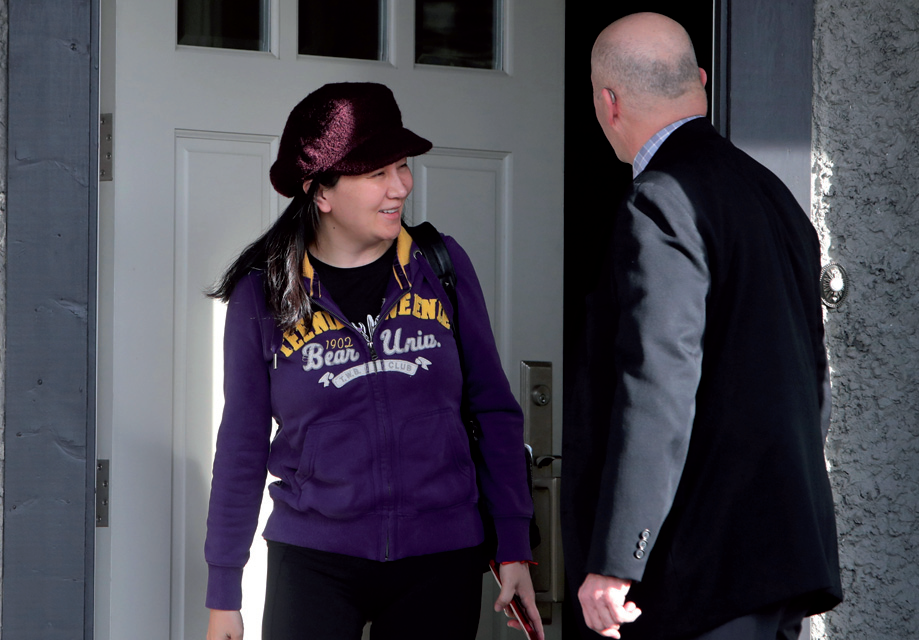 Voices in the academic community are calling for a resolution to the tensions in relations between Canada and China.
Jeremy Paltiel, a professor of political science at Carleton University in Ottawa, told China Daily at a discussion on China's reforms in Toronto that he is disappointed about the rough patch that the Sino-Canadian relationship is experiencing. The two nations established diplomatic relations in 1970.
Tensions escalated in December when Canada arrested Huawei Technologies Co Ltd CFO Meng Wanzhou on an extradition request issued by the United States. China has demanded her release, calling the arrest arbitrary and illegal.
"Fundamentally, the reason I'm disappointed is that, although the Canadian side insisted that Meng's case is a rule-of-law issue, the Canadian government has failed to take note of the fact that the discontent is in the context of the trade disputation between the US and China," said Paltiel.
According to Paltiel, instead of expressing indignation over the detention of two Canadians in China, Canadians should focus some of that on their own government, as Canada's position as a spectator in the China-US dispute was "avoidable".
"I think the Canadian government should have much earlier sent a message to China that Canada is not taking … the American side in the trade disputation. Canada and China should have taken the initiative to repair the relationship before it deteriorated further," Paltiel added.
David Zweig, a professor of social science at the Hong Kong University of Science and Technology, said that the US-China trade dispute is "not a trade war, but a tech war", adding that the fight over trade is merely a "skirmish" in a larger technology war.
"It's really sad to see relations between Canada and China getting damaged under the tech war. We all know the two countries have a long history of friendship, as Norman Bethune (a Canadian doctor who in the 1930s served as a surgeon for China on the front lines during the War of Resistance Against Japanese Aggression); millions of Chinese remember him for his selfless devotion to others," said Zweig, referencing Mao Zedong's eulogy "In Memory of Norman Bethune" in Chinese.
While there has been gloom in academic circles about the uncertain relationship, the message from government and business sectors sounded optimistic.
Speaking at a business roundtable organized by the Asia Pacific Foundation of Canada (APFC) last weekend in Toronto, Mary Ng, Canada's minister of Small Business and Export Promotion, believes that the "difficult period" won't last long.
"The relationship between Canada and China is a high mountain; it goes back a long way and won't break up despite suffering from wind and storm," Ng said, using a Chinese proverb in Cantonese. "Even though we have differences right now, we will work together to overcome them in time."
Next year will mark the 50th anniversary of the establishment of Canada-China diplomatic relations. Canada will continue helping small- and medium-size businesses diversify into the Asia-Pacific region, especially in China, the second-largest trading partner of Canada.
"There're always Canadian businesses doing business with China and vice versa, and I do believe we two governments need to work together in the interests of both countries," Ng pledged.
"Whether it's politically sensitive or any dispute, it doesn't stop trade," said Christine Nakamura, vice-president at the Toronto office of APFC. "There are still Canadian business delegations going to China. People do not stop traveling to China. We still see Chinese tourism coming to Canada."
According to Nakamura, China as an Asian powerhouse is an extremely important trading partner for Canada.
"We have a tremendous relationship with China, whether history, whether education, and people to people, we have so many partnerships and friendships. I don't think the diplomatic spat is going to bring us backwards further," she added.