Canada urged to allow Meng's return
By Zhou Jin | China Daily | Updated: 2019-05-10 07:04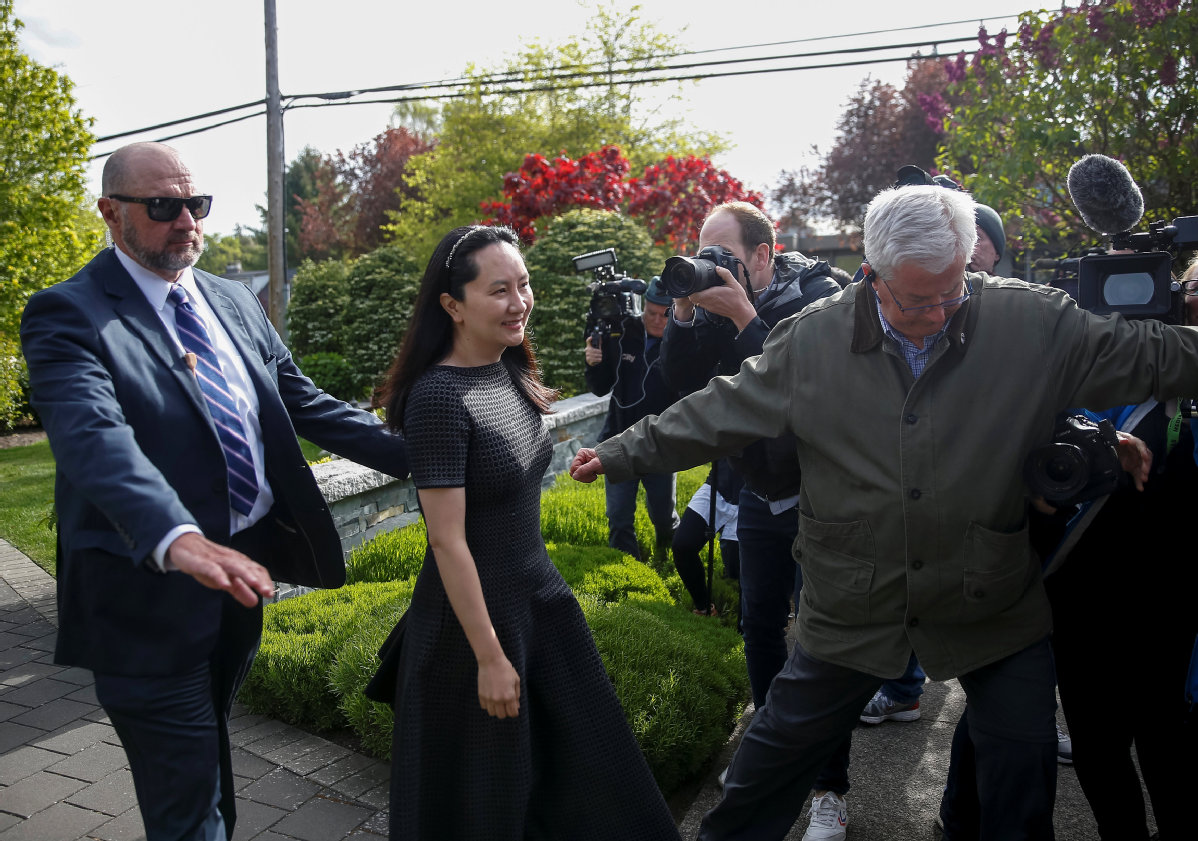 Foreign Ministry spokesman Geng Shuang urged Canada on Thursday to immediately release Huawei Chief Financial Officer Meng Wanzhou and the United States to revoke the arrest warrant and extradition request for her.
Meng attended a court hearing in Vancouver on Wednesday at which her lawyers claimed her detention is unlawful and that she intends to apply for a stay of the extradition proceedings.
Her lawyers claimed that the comments by US President Donald Trump, who said the charges could be dropped if that would help trade talks with China, showed the case was politically motivated.
"It is a severe political incident," the spokesman said, and he urged Canada to take China's position seriously and allow her to return to China.
Geng said the US and Canada are abusing their bilateral extradition treaty and are taking compulsory measures on a Chinese citizen without reason, abusing her legitimate rights and interests.
Meng was arrested on Dec 1 at Vancouver airport at the request of the US on fraud charges that are related to alleged violation of US sanctions on Iran. She has been released on bail and faces possible extradition.
Meng and Huawei have repeatedly denied wrongdoing.
On Wednesday, Huawei said in a media statement that Meng's arrest, "ordered by the US, was an unlawful abuse of process"-one guided by political considerations and tactics, not by the rule of law.
Huawei expressed confidence in Meng's innocence.
The criminal case against Meng is based on allegations that are simply not true, the statement said, adding that there is no evidence to prove that Meng committed acts of deceit, dishonesty, or other fraudulent means.
The actions against Meng led to serious and repeated violations of her rights, the statement said.
Her luggage was searched, her cellphone and other electronic devices were seized, and she was compelled to reveal her passwords, according to the statement.
Meng's arrest violated a core principle of the Canada-US extradition treaty and Canada's extradition law, because the allegation she faces is not a crime in Canada, the statement said.
Political factors at play during the extradition process may lead to a serious violation of justice, and Meng's legitimate rights may also be harmed, it said.
"We have trust in the Canadian judicial process-and we look forward to seeing Ms Meng's freedom restored," the statement added.