Bringing international flair to the city
By Zhang Kun | China Daily | Updated: 2019-05-10 09:03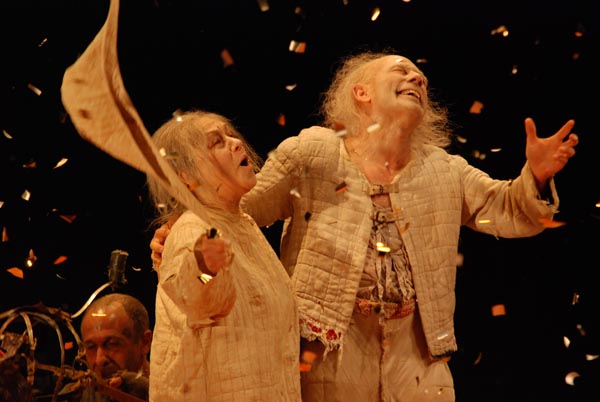 Modern Drama Valley allows audiences to enjoy theater shows in outdoor settings, Zhang Kun reports in Shanghai.
Modern Drama Valley, an annual theater event hosted by the Jing'an district of Shanghai, brought 19 theater productions from 11 countries to the city this year.
All the productions were being performed in the city for the first time, while 80 percent of them were making their debut in China.
To make the plays during the April 26 to May 12 festival more accessible to the public, Jing'an district provided financial subsidies to the box offices. According to Chen Hong, head of the cultural administration of Jing'an, the district is subsidizing the cost of each ticket sold by 30 to 40 percent, allowing visitors to enjoy the festival offerings for prices as low as 100 yuan ($15).
Aside from the formal theater shows, many of the performances this year took place in outdoor settings. For example, an environmental theater named Walk Along the Suzhou Creek takes audiences into historical buildings where short plays are presented.
"Theaters have limited seats," explains Chen of the decision to stage outdoor events. "But we want to take the theatrical experience to an unlimited number of people."