Giving historical spaces their own voice
By Zhang Kun in Shanghai | China Daily | Updated: 2019-05-10 09:11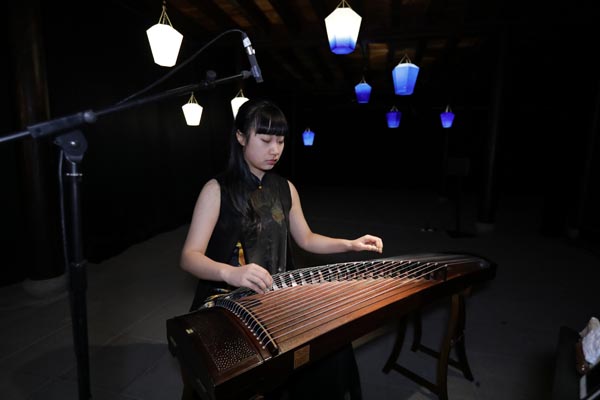 "This is a site-specific performance, and all the sound and music belong to this space. I want it to be like the singing voice of the courtyard itself."
Twenty-four loudspeaker boxes and two subwoofers were placed in strategically designed locations around the courtyard, some behind closed windows because "we wanted to display different colors and tones, including hidden and muffled sounds," says Dai.
In order to evoke the audience's imagination of the past and the history of the place, Dai researched the acoustic characteristics and visual aesthetics of the place before coming up with the musical composition and arrangement.
The initial round of performances in April were attended by industry leaders, acoustic professionals and members of the public. There is still no timetable for the second round of performances. But Dai hopes to create more public projects with longer running times.
One possible location has already been identified. Xue Minghua, the director of a research center for the innovative urban renewal and protection under Shanghai Jiao Tong University, the main sponsor of The Singing House project, says this concept can be applied to the renovation of Yuyuan Road in downtown Shanghai to "make sound part of the personality of a space".