Brexit fuels a worrying surge in threats and abuse aimed at MPs
By JULIAN SHEA | China Daily Global | Updated: 2019-05-10 09:24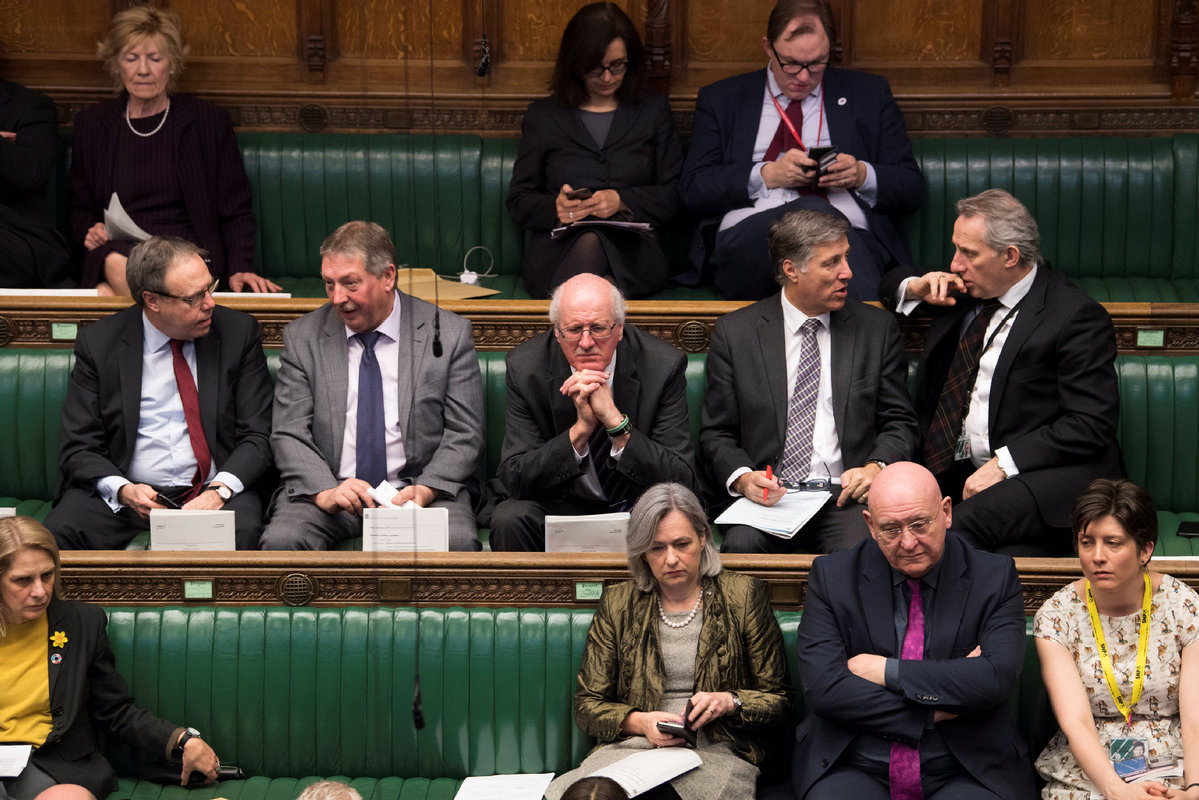 Britain's head of counterterrorism has said Brexit is a "huge driver" in members of Parliament receiving unprecedented levels of abuse and threat from members of the public.
Speaking at a parliamentary inquiry, Neil Bonsu revealed that, in the period between January and April this year, 152 crimes had been reported, a rise of 90 percent on the same period last year.
He also said that just 10 MPs accounted for 29 percent of all reports, and that there was a "very clear pattern" of misogyny and racism.
In the run-up to the 2016 referendum on Britain's membership of the European Union, Labour MP Jo Cox was murdered, and the head of London's Metropolitan Police, Commissioner Cressida Dick, said the incident had been a factor in heightening levels of abuse and harassment that surpassed anything seen before.
Pro-EU MP Anna Soubry left the Conservative Party over the issue of Brexit, and in March said she was having to stay away from her home because of death threats.
Prior to that, she was harassed and intimidated by protestors outside the Houses of Parliament, and Dick admitted that the police had been "too passive" with their response, but had since stepped up their levels of activity. Around 60 police officers are now deployed policing protests at Westminster, and they have been taking what Dick called a "more interventionist" approach.
Sarah Woolaston is another former Conservative who left the party over the issue of Brexit, to join the Change UK group. She said she had stopped advertising public meetings on security grounds.
Labour MP Jess Phillips is another vocal critic of Brexit, who has also been on the receiving end of abuse and threats, including comments on YouTube from a European election candidate for the United Kingdom Independence Party, also known as UKIP, about whether or not he would rape her.
UKIP leader Gerard Batten defended the remarks as "satire" but a complaint has now been made to the West Midlands police, which is investigating whether an offence has taken place.
"(It is) one thing when he was just some idiot off the internet but it's a different thing when he is standing on the same platforms I am standing on, that he will potentially go to a parliament himself as an elected representative," said Phillips.
It has also been revealed that the money spent on protecting MPs has gone up by more than 100 times during the last 10 years, because of the changing nature of the threats they receive.
In the year 2010-11, 37,000 pounds ($48,000) was spent, but in 2017-18 that figure rose to 4.2 million pounds.