Chinese workers' contribution hailed in 150th anniversary of US' first transcontinental railroad
Xinhua | Updated: 2019-05-11 05:02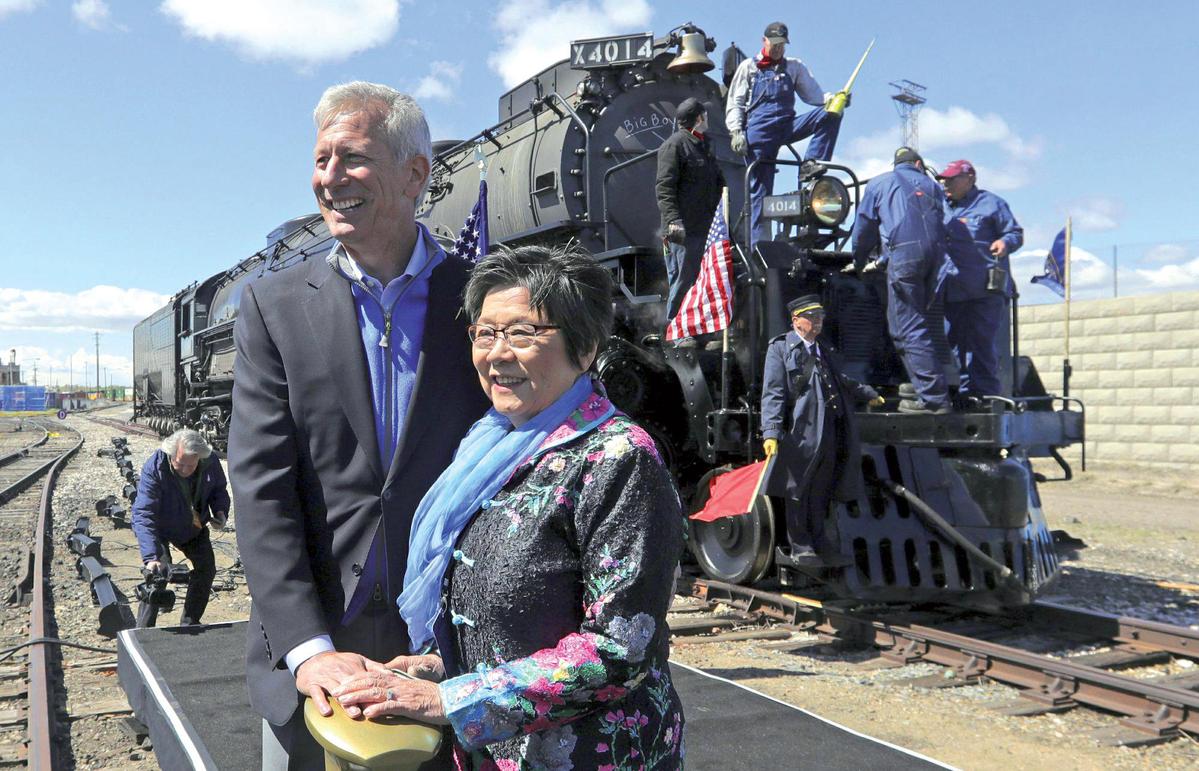 SALT LAKE CITY -- The western US state of Utah kicked off celebration for the 150th anniversary of the completion of the nation's first transcontinental railroad on Friday, to which thousands of Chinese railroad workers have made great contribution.
An official ceremony was held at the Golden Spike National Historical Park at Promontory Summit, an area of high ground roughly 100 km northwest of Salt Lake City. The last spike of the transcontinental railroad, often referred to as the Golden Spike, was ceremonially driven in here by Central Pacific Railroad President Leland Stanford on May 10, 1869.
A series of activities will be hosted during the three-day celebration, also referred as Spike 150, including artwork exhibition on the history of the construction of the railroad, Utah-China trade and investment forum, and a US-China summit on education, innovation, trade and business, according to the organizing committee.
Addressing the ceremony, US Secretary of Transportation Elaine L. Chao said the transcontinental railroad was a tremendous feat of engineering, innovation and manpower that was key to the economic development of the United States.
"Today, we pay special tribute to the diverse workforce - especially 12,000 or more Chinese laborers - that built this seminal infrastructure project that transformed America," she said.
"As the first US Secretary of Transportation of Chinese ancestry, I have the unique and moving opportunity to fully acknowledge and recognize the contributions and sacrifices of these laborers during the construction of transcontinental railroad," Chao said.
The first transcontinental railroad, also known as the Pacific Railroad, was a 3,000-km-plus continuous railroad line linking the eastern US rail network with the Pacific coast.
From 1864 to 1869, Chinese railroad workers, among the first Chinese immigrants to the United States, endured harsh working and living conditions to help build the mega project.