Austrian pianist set to showcase Beethoven
By Chen Nan | China Daily | Updated: 2019-05-11 11:11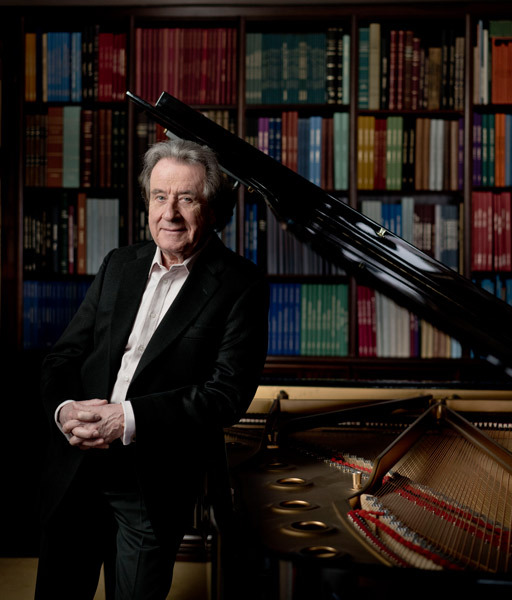 Austrian pianist Rudolf Buchbinder, one of the best Beethoven interpreters of all time, will perform all five Ludwig van Beethoven's piano concertos during his upcoming China tour with the German orchestra, Staatskapelle Dresden, which kicks off on May 15 at the Guangzhou Xinghai Concert Hall.
He will also perform with the German orchestra in Changsha, Hunan province, on May 18 and 19, and conclude the tour at the National Centre for the Performing Arts in Beijing on May 21 and 22.
"Beethoven was the most romantic of composers. The more I play Beethoven's works, the more musical freedom I get," says Buchbinder, in an email interview with China Daily before the China tour. He adds that he has performed the complete cycle of Beethoven's piano concertos with Staatskapelle Dresden for many times all around the world.
"We do rehearsals during each tour and every note inspires the musicians," Buchbinder adds.
Beethoven's first piano concerto, Piano Concerto No. 1 in C major, Op. 15, was written in 1795 and his last piano concerto, Piano Concerto No. 5 in E-flat Major, Op. 73 was written between 1809 and 1811.
The last piano concerto is also known as the Emperor Concerto and the composition exudes a powerful, grand and heroic mood.
The five completed piano concertos cover the entire music career of the composer.
Buchbinder, 74, who was the youngest student ever to have enrolled to study at the Vienna Academy of Music at the age of 5, twice recorded the full cycle of Beethoven piano concertos in 2007 and 2011.
In 1986, Buchbinder performed all of Beethoven's 32 sonatas for the first time at the Wiener Musikverein.
He says that he collected 39 different versions of Beethoven's 32 sonatas to research the composer.
So far, the pianist has performed all of the 32 Beethoven sonatas more than 50 times.
During the China tour, Buchbinder will also be the conductor besides his role as a soloist.
Founded by Prince Elector Moritz von Sachsen in 1548, the Staatskapelle Dresden is one of the oldest orchestras in the world and steeped in tradition.
In 2018, Staatskapelle Dresden, which celebrated its 470th anniversary, toured China, and it was the seventh cooperation between the orchestra and Wu Promotion, China's leading music tour promoter, since 2011.
Presenting pieces of German composer, Robert Schumann, the tour attracted nearly 7,000 music fans.
"China has great audiences who are passionate about classical music. There are also many great symphony orchestras in the country, some of which are over 100 years old," says Buchbinder.
"I really enjoy the atmosphere of the concerts there and the music gets us together."