Quju Opera troupe pays homage to Lao She with new play
By CHEN NAN | China Daily | Updated: 2019-05-13 09:03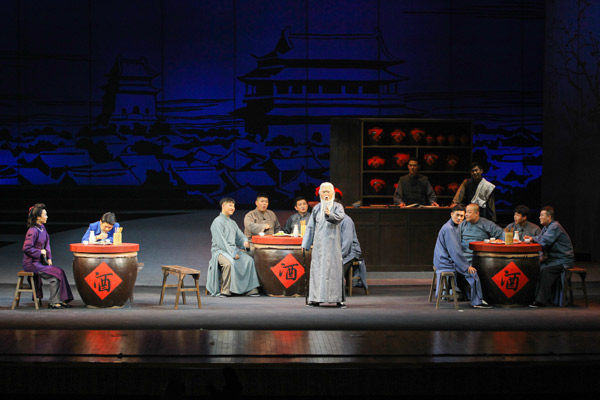 Chinese writer Lao She (1899-1966) is best known for his vivid descriptions of the lives of everyday folk that reflected the social reality of his time. The Beijing native, who was born as Shu Qingchun in a Manchu family, was also a specialist in depicting local culture in Beijing with his unique humor and use of the city's local dialect.
Because this year marks the 120th anniversary of Lao She's birth, a series of activities are being held around the city.
Beijing Quju Opera Troupe will stage shows adapted from Lao She's classic novels such as Rickshaw Boy and Four Generations Under One Roof.
On Monday, an original Quju Opera show by the troupe, entitled Peaceful Year, will make its debut in Tianqiao Theater in Beijing.
Telling the story of a family living in the courtyard of a traditional hutong (alleyway) in Beijing in 1949, against the backdrop of the founding of the People's Republic of China, the show, which runs through Friday, gathers veteran director Gu Wei and composer Dai Yisheng, as well as young Quju Opera talent.