Xiaoice gains further commercial traction
By Cheng Yu | China Daily | Updated: 2019-05-17 09:16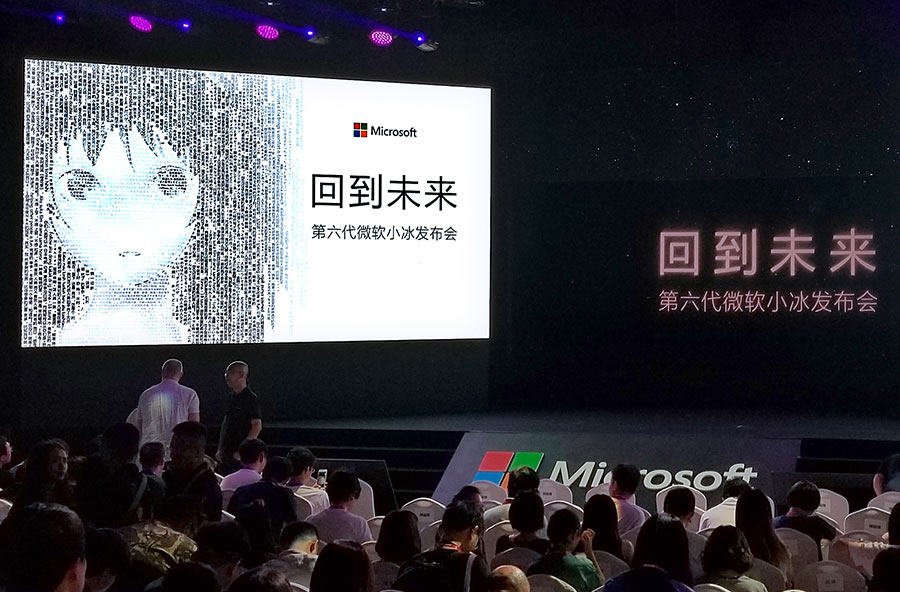 Microsoft Corp said on Thursday that its flagship artificial intelligence platform Xiaoice has gained commercial traction in sectors like voice, painting and writing, with its chatbot attracting 120 million active users on a monthly basis and 50 billion chats worldwide.
Xiaoice, better known for its capability of interacting with humans, is now able to draw independently after learning works of 236 renowned painters from history. It can also design over 10 types of textile patterns.
The first batch of scarves it cooperated with fashion clothing brand Selected is expected to come out this June, the company said.
"We are striving to make Xiaoice 'AI beings' with a high emotional quotient instead of 'AI-powered' only, which sets it apart from rival products in the field," said Li Di, partner director of products and general manager of Xiaoice global lines at Microsoft Software and Technology Center of Asia.
Li added that Xiaoice has also become the world's largest platform for financial text summarization. The platform has cooperated with financial service providers like Wind and serves more than 90 percent of the total financial institutional traders in China.
Xiaoice, first unveiled in China in 2014, is now available in five countries including Japan, the United States and India. In China, a user was once engaged in a 29-hour conversation with the chatbot.