Musician pens 150 'love stories' in tribute to city
By Cao Chen in Shanghai | China Daily | Updated: 2019-05-18 11:15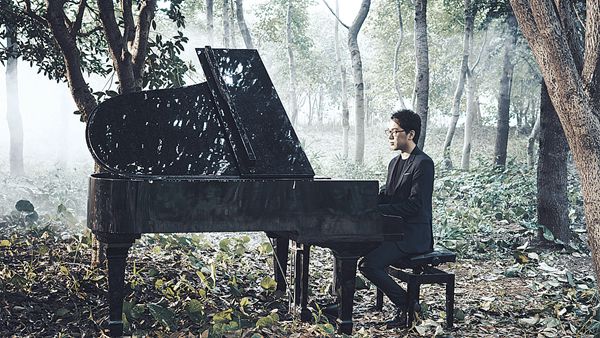 Everyday scenes of Shanghai form the inspiration for composer's output.
Guangzhou-born Luo Wei has over the past few years penned more than 100"love letters" to his adopted city of Shanghai where he has set roots.
But none of these letters are written in a language the common man would understand - they are all piano compositions.
The 29-year-old wrote his first piano piece, titled November 26, Grey Shanghai, on a rainy day when he was feeling down.
The experience, he recalled, helped alleviate the stress he was bogged down by. He has since never looked back.
Luo, a trained pianist who works as a music composer for cultural projects, television shows, films and stage plays, has since 2013 created 230 piano compositions in his spare time, out of which 150 were inspired by everyday scenes in Shanghai.
"I just love strolling or taking a bicycle ride through the streets in search of interesting details, such as the singing cicadas in the trees in summer, or the rustling of fallen leaves in autumn. All these serve as inspiration for my piano compositions," he said.
One of his favorite "love letters" to Shanghai is Nocturne for Yan'an Road, which was inspired by a taxi ride.
"I always pass by Yan'an Elevated Road when on the way home from Shanghai Hongqiao International Airport after my travels or business trips," he said.
"Frequent trips to other cities make me homesick. But whenever I'm in a taxi on this overpass, I know I'm heading home and it makes me relaxed."
One of the things he usually draws inspiration from are sunsets. Watching the sunset on different occasions - once in the Russian town of Irkutsk, once after a heavy rain in Shanghai, and once from a cliff in Bali, Indonesia - has spurred him to create pieces that reflect his feelings at those moments in time.