Mass resignation pushes Austrian government close to collapse
By Julian Shea in London | China Daily Global | Updated: 2019-05-21 23:52
Coalition partner walks out following video scandal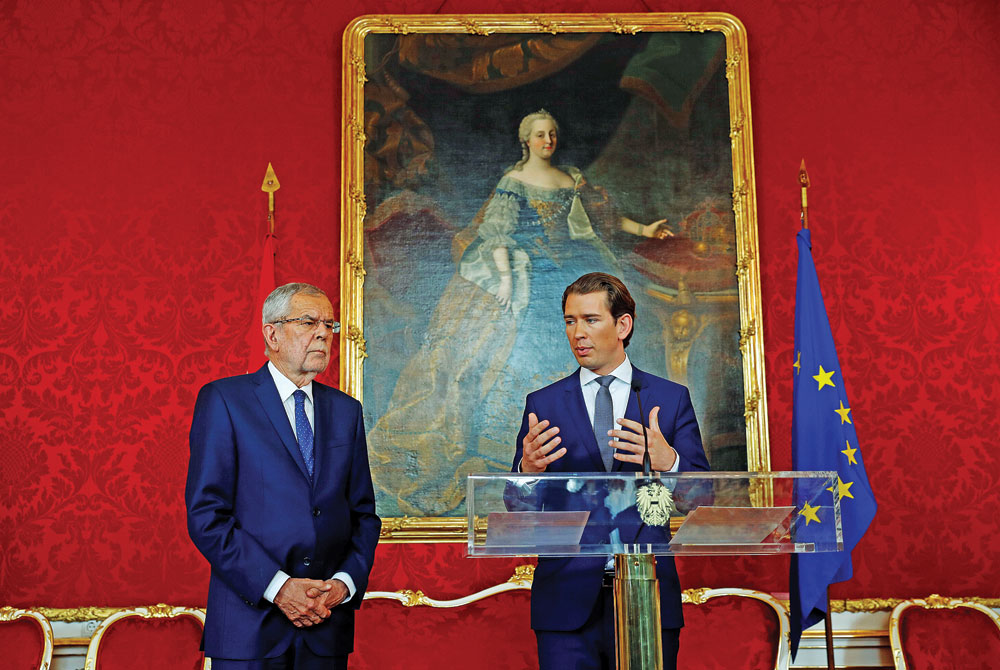 Austria's government is close to collapse after all ministers from the far-right Freedom Party, known as the FPO, resigned when its leader was forced to step down as the country's vice-chancellor.
The FPO is the coalition partner in Chancellor Sebastian Kurz's government. At the weekend, its leader Heinz-Christian Strache resigned from his government post after film emerged of him proposing to offer government contracts to a woman claiming to be the niece of a Russian oligarch.
The video dates from 2017, before the FPO entered government, and shows the woman discussing a plan to buy a large stake in a leading Austrian newspaper which will then switch its political allegiance to the FPO. When the video was shot, Strache had responsibility for the party's finances. He said his comments were "alcohol-induced macho talk" and called the incident a "targeted political assassination".
Kurz said that as general secretary of the FPO, Interior Minister Herbert Kickl should also be sacked from his post, which prompted the FPO to threaten a mass resignation–which has now happened.
Aged just 32, Kurz is one of the world's youngest heads of state and now faces a vote of no confidence in his own leadership.Austria's President Alexander van der Bellen says elections should be held in September and Kurz said the video incident was the breaking point in his relationship with the FPO.
"Even if I didn't express myself publicly at the time, there were many situations that I found difficult to swallow," he said. "After (the video), I must say quite honestly: Enough is enough."
In 2016 the FPO signed a partnership deal with Russian President Vladimir Putin's United Russia party, one of the stated aims of which was to "instill a patriotic spirit in the younger generation".
Russia has denied any connection to the affair. "This is an incident that has not, and could not, have anything to do with us," said a spokesman for Kremlin.
The story emerged in the run-up to this week's European Parliament elections. Russia has frequently been accused of meddling in elections in other countries, and the European Union and technology companies have been watching out for any evidence of such activities, although this time, nothing major has been spotted yet.