Welcome return
By Chen Nan | China Daily | Updated: 2019-05-23 08:21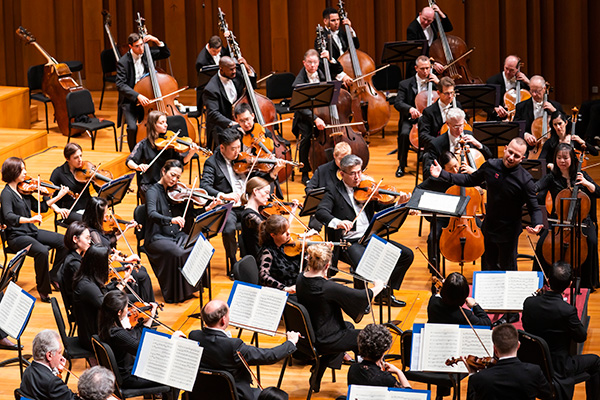 The Philadelphia Orchestra has made many trips to China since its first visit in 1973, but amid trade tensions, this year's tour is special, Chen Nan reports.
When Yannick Nezet-Seguin, music director of the Philadelphia Orchestra, packed his bags for his trip to China with the orchestra, he included a pink T-shirt with a picture of a little shiba inu on it.
"I knew we would meet lots of Chinese audience members, especially the younger ones, at CD-signing events during the trip, so I put on this lovely T-shirt," said Nezet-Seguin, who is in his seventh season as the music director of the Philadelphia Orchestra, at the National Center for the Performing Arts in Beijing on Friday.
Over the past 11 years, he has returned to perform in China six times. He is now accompanying the Philadelphia Orchestra on its 12th tour of China from May 16 to Tuesday, in Beijing, Tianjin, Hangzhou, Zhejiang province, Nanjing, Jiangsu province, and Shanghai.
Since becoming the first US orchestra to perform in China in 1973, the Philadelphia Orchestra has returned to China in 1993, and again in 1996, 2001, 2008, and 2010, when it played at the opening of the World Expo in Shanghai, prior to return visits in 2012, 2013, 2014, 2016 and 2017.
What makes this tour special is that it marks the 40th anniversary of the establishment of diplomatic relations between China and the United States. The tour is also taking place during a time of uncertainty between the two countries due to trade tensions.