Exhibition celebrates 70 years of China's symphonic evolution
By Wang Ru | chinadaily.com.cn | Updated: 2019-05-23 10:43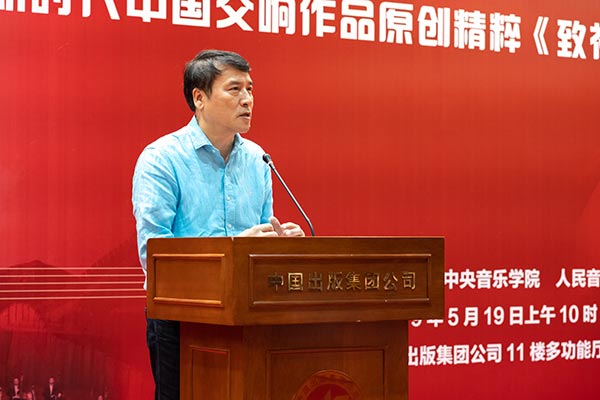 An initiation ceremony for an exhibition celebrating Chinese symphonies was held in Beijing on May 19.
Hosted by the Chinese Musicians' Association, the Central Conservatory of Music and the People's Music Publishing House, the exhibition aims to celebrate the 70th anniversary of the founding of China.
During the exhibition, famous domestic orchestras, like the China National Symphony Orchestra, the Shanghai Symphony Orchestra, among others, will play at venues in several Chinese cities, including Beijing, Shanghai and Tianjin and other cities, performing 70 Chinese symphonies.
According to Ye Xiaogang, the president of the Chinese Musicians' Association, "The concerts will review the development of Chinese symphonies over the years."
The symphonies performed during the exhibition will be collected on an album that will be titled To the Motherland.