Czech orchestra winds up China tour
By Zhang Lei | chinadaily.com.cn | Updated: 2019-05-23 10:49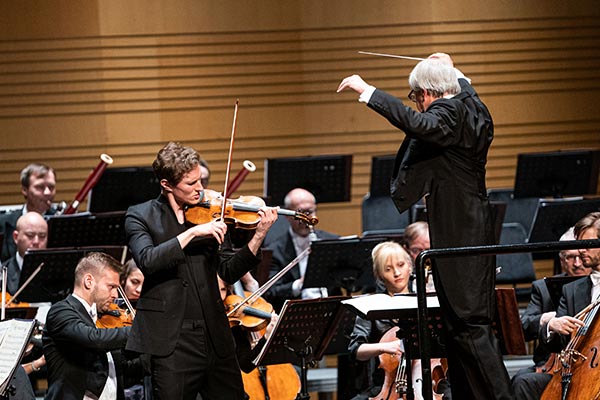 For the 70th anniversary of the start of China-Czech diplomatic relations, the Czech Philharmonic will conclude its performance tour of China on May 23 after visiting seven Chinese cities including Nanjing, Beijing and Wuhan.
Honored as "one of the top ten orchestras in the world" by CNN, the Czech Philharmonic completed its fifth performance at Beijing's Poly Theatre on May 19 under the baton of Petr Altrichter. His partner, Josef Spa ek, is the youngest chief violinist of the history of the Orchestra. The Philharmonic provided the Beijing audience with an authentic "sound of the Czech republic".
The tour was announced at the Czech embassy in Beijing on April 25 by Wray Armstrong, the chairman of Armstrong Music and Arts, the organizer of the Czech Philharmonic's China tour, and David Mare ek, the CEO of the Czech Philharmonic.
During the tour, the Czech Philharmonic performed repertories by Czech composers including Antonin Dvorak's Romance, op. 11; Mazurek, op. 49 and Slavonic Dances, op. 46.
The orchestra also performed the fourth movement of Sinfonietta: Allegretto; Presto by Leos Janaek and Valse Triste by Oskar Nedbal.