二手车出口 (èrshǒuchē chūkǒu): Second-hand vehicle exports
China Daily | Updated: 2019-05-30 07:29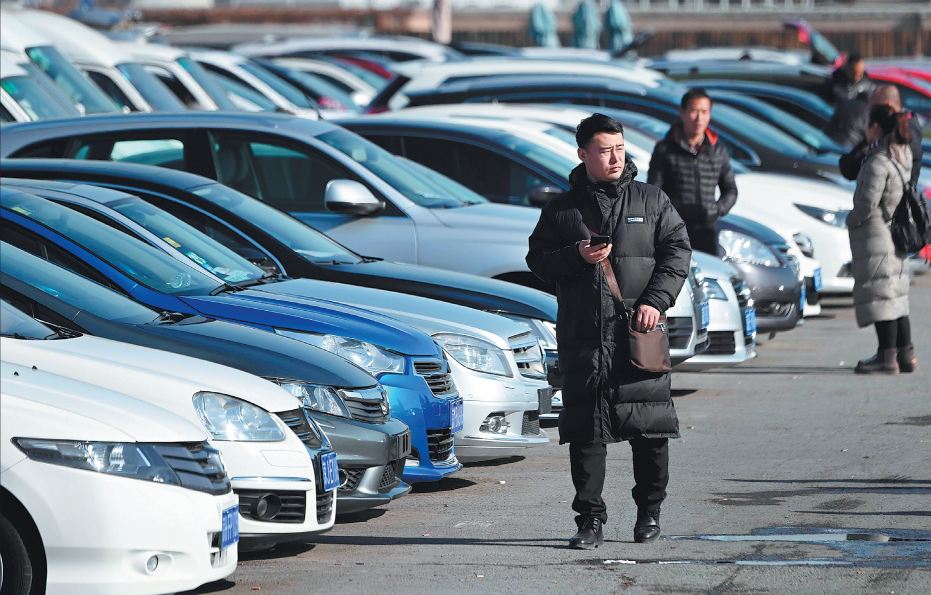 Looking back at the history of the Chinese auto market, the last 20 years have been a crucial period for the development of the overall new car market. But car owners are changing their vehicles more frequently, every three to five years on average. So there is also a growing supply of used cars. However, the used car circulation policy environment has not improved. Taxation, market protection and other policies have constrained the healthy and rapid development of the domestic used car market.
To promote the destocking of used cars, the Ministry of Commerce, the Ministry of Public Security and the General Administration of Customs have jointly issued an announcement on a pilot program for exports of secondhand vehicles.
With the ever-increasing number of second-hand vehicles in China, exporting used cars can destock the domestic market, while deepening cooperation with developing countries along the Belt and Road routes.
In developed countries, the trade volume for second-hand vehicles is twice that of new vehicle sales. But China's second-hand vehicle trade volume was less than half of the new car sales volume in 2018, according to China Automobile Dealers Association's statistics, which indicates there is great potential for second-hand vehicle exports.
According to the announcement, the first batch of second-hand vehicle export business will be launched in 10 provinces and cities including Beijing and Tianjin.