One sound, one life
By Xu Fan | China Daily | Updated: 2019-05-30 07:51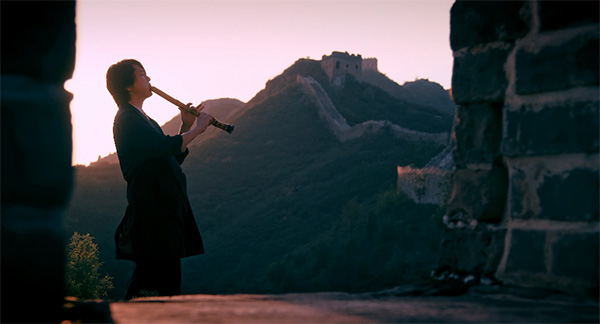 A new feature uncovers the Chinese origins of the bamboo flute, Xu Fan reports.
Director Yu Xin recalls the first time she heard shakuhachi music when she was driving across a viaduct in Beijing three years ago. She was playing the album Sorae by Japanese musician Kinohachi, who began learning the instrument during childhood.
An ancient type of bamboo flute known as chi ba in Chinese, shakuhachi was introduced from China to Japan during the Tang Dynasty (618-907).
Just as she was struggling to make a decision as to whether she should give up her decadelong life as a housewife in favor of returning to work, Yu, a graduate of film and TV production from New York University, says she suddenly felt a sense of relief and inspiration.
"At that time, the setting sun was going down in the west, and I couldn't hold back my tears when I heard a melody whispering what sounded to me like 'go after freedom' into my ear," she recalls.
But Yu was also astonished that she had never heard about shakuhachi before, even though she is an ardent aficionado of traditional Chinese culture.
The ancient art form had almost disappeared in China by the end of the Southern Song Dynasty (1127-1279), but witnessed something of a resurgence in Japan a few centuries later, before finally returning to China - where it's regaining its popularity among an increasing group of fans.