More than a place of pilgrimage
By Xu Lin | China Daily | Updated: 2019-06-11 08:06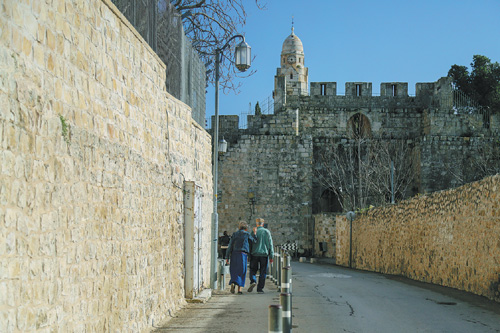 Jerusalem hopes to show Chinese its allure extends beyond its holy sites, Xu Lin reports.
Hong Kong actress Vivian Chow recently posted photos of her travels in Jerusalem.
The 51-year-old's online photos show resplendent views of the ancient city.
She made the visit as a growing number of Chinese, especially independent travelers, are visiting Jerusalem, not only to see its holy sites but also to experience its culture, nightlife and festivals.
UK-based market research company Euromonitor International released a report at the end of 2018, estimating that international arrivals in Jerusalem had grown by 38 percent to 4.8 million compared with 2017, making it one of the world's fastest-growing destinations.
Local authorities are continuing to strengthen partnerships to attract more Chinese.
Jerusalem contains five of the six Israeli sites most popular among Chinese travelers, official data from 2017 show. They are the Western Wall, the Church of the Holy Sepulcher, the Jewish Quarter, the Mount of Olives and Via Dolorosa (the Sorrowful Road).
"Jerusalem's marketing strategy focuses on the approximately 400 million millennials in China," Jerusalem Development Authority tourism director Ilanit Melchior says.
"They are one of the fastest growing markets, as I can see. The young generation of China is curious about the world. (They're) ready to take challenges and more open to different food."