Seminar investigates ways to popularize music production
By Cheng Yuezhu | chinadaily.com.cn | Updated: 2019-06-11 15:19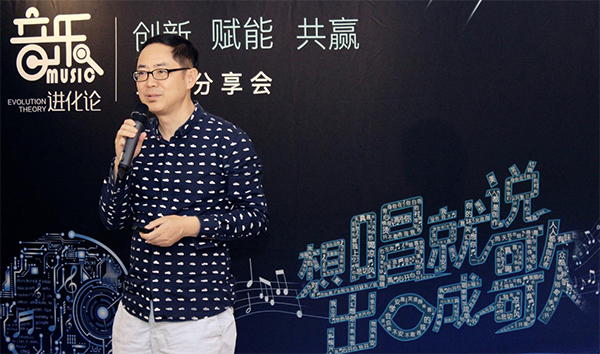 Music industry practitioners and experts discussed ways to popularize music production among the masses and technology's influence on the music industry at a recent seminar, Music Evolution Theory.
The seminar centered on a newly-launched mobile application that allows users without any experience to compose music. Via AI technology, the application Bolo can turn sentences spoken by e users into songs, serving as background music to short videos created by the users.
Hao Fang, the CEO of Bolo, says that the application intends to turn music composition into a form of entertainment so that everybody can participate, and to provide users with a platform to express themselves and socialize with others.
Dong Luxi, founder of China Music Business News, says that technology might be able to provide solutions for the challenges faced by China's music industry, such as the lack of original music productions and copyright infringement issues.
"With technology lowering the entry requirements of music creation, short music videos will be sure to bloom in quantity and popularity," Dong adds.