Cellist celebrates birthday with concert in Beijing
chinadaily.com.cn | Updated: 2019-06-18 09:58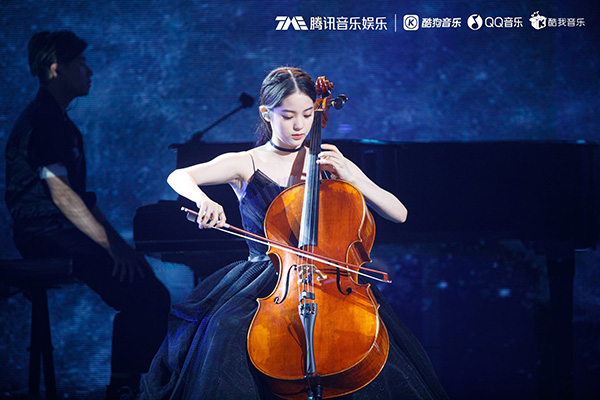 Cellist Ouyang Nana celebrated her 19th birthday in Beijing on June 15 with a concert.
The young musician from Taiwan, who has expanded her career into acting, singing and fashion, played her new single, To Me, at the show.
With her musical instruments, the cello and piano, the young pop star also covered Lady Gaga's Shallow and British rock band Queen's Bohemian Rhapsody.
The concert was streamed by Tencent Music Entertainment Group, one of the country's largest online music service operators.
Ouyang Nana's parents Ouyang Long and Fu Juan were both famous actor and actress during the 1980s.
The musician won a full scholarship to Curtis Institute of Music in the United States – one of the world's highest ranking music schools at 13.
But later, she quit her studies at the prestigious conservatory to devote herself to showbiz, a move that sparked controversy.
Last year, she announced plans to return to school to continue her music studies in the US.