Ibsen's play to set sail anew in Sino-Norwegian production
chinadaily.com.cn | Updated: 2019-06-21 16:51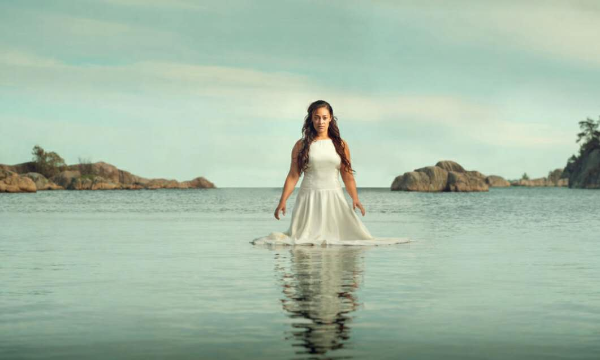 A new theatrical adaptation of the famed Henrik Ibsen play The Lady from the Sea, which is co-produced by Norway's Kilden Theater and China's Yabin Studio, will premier in the playwright's hometown, Fjaereheia, Norway, in July 2019.
A female-dominated creative team shines as a highlight of this Chinese-Norwegian production, including Amalie Nilssen as director, Wang Yabin as choreographer and primary lead dancer, and Norwegian female vocal artists from Oakland Rain as composers.
Written in 1888, Ibsen's classic The Lady from the Sea celebrates women's fundamental freedom to own their own choices. This five-act play depicts the life of Ellida Wangel, a woman in love with the sea, who must choose to either stay on land with her husband or sail the seas with her former lover.
Apart from being the choreographer, Yabin will also dance the part of Ellida Wangel in the show.