Nothing wrong in China developing its high-tech sector
By Chen Jing | China Daily | Updated: 2019-06-24 07:38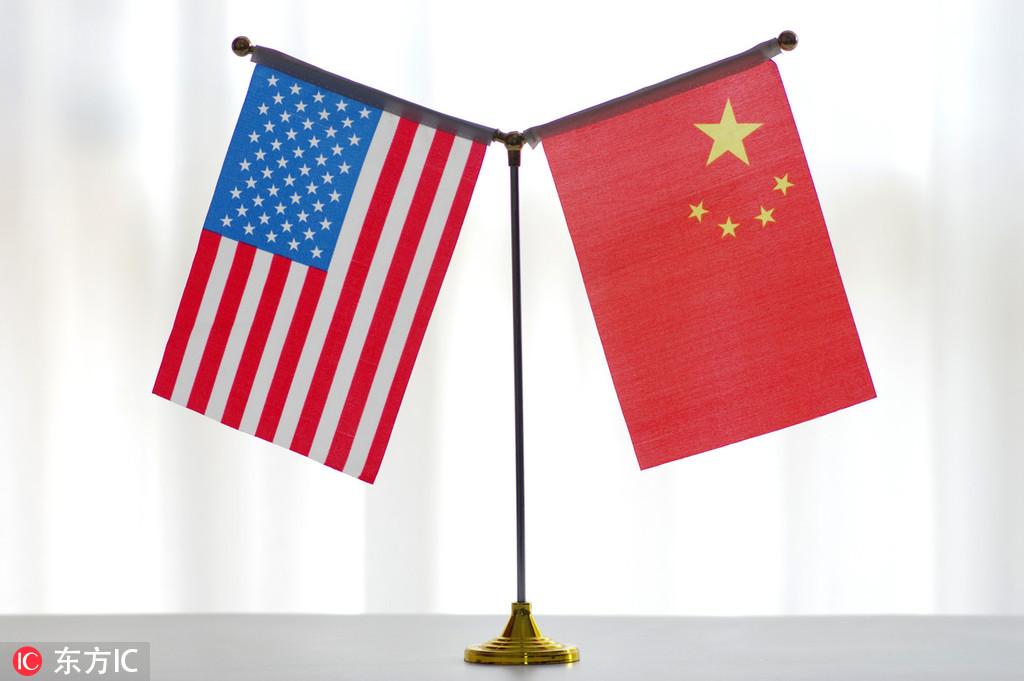 In an interview with CNBC on Wednesday, former US secretary of state Condoleezza Rice said China had made a risky choice by disclosing its ambition of expediting the high-tech sector's development in a bid to surpass the United States in quantum computing and artificial intelligence.
What she said reflected the views of many US politicians, who believe China's efforts at upgrading its manufacturing sector would distort the global trade competition and challenge the US' dominant role in advanced technology.
These politicians also believe the Chinese government's support to the Made in China 2025 plan threatens the US' national security and its dominance in high-tech, while some claim the government's guidance and support to certain industries, subsidies to certain export companies and the leading role of State-owned enterprises in the Chinese economy also pose a threat to American businesses.
But these politicians' true aim is to stunt the growth of China's high-tech industries. By trying to maintain the US' dominance of the high-tech sector and force Chinese industries to continue to lag behind their Western counterparts, such politicians are making clear their goal is to check China's development and economic transformation.
If these people succeed in their design, both China and the US will have to pay a heavy price. So the US should take measures to avoid such a scenario.
As a member of the World Trade Organization, China is well within its rights to ask the US to settle bilateral trade disputes under the WTO framework. China needs to improve its market economy, and is willing to negotiate and work together with its trade partners in a friendly manner to achieve that goal. In this regard, it has already strengthened intellectual property rights protection.
Trade deals and dispute settlement under the WTO framework have also greatly benefited US companies. For example, the sale of tickets for Hollywood sci-fi blockbuster Avengers: Endgame in China was as high as that in the US. Which shows China is a big and still growing market for US companies.
There is no reason why the US should try to curb China's high-tech development. Since the WTO framework does not prohibit any economy from developing a competitive industrial system, the US cannot give any justification for blaming China for "supporting" and "subsidizing" high-tech industries.
It seems the US has forgotten how many supportive policies it has in place to promote its high-tech sector, and the number of subsidies it offers to high-tech companies. The US became the leader in the high-tech sector because it invested heavily in research and development. For instance, in the 1950s, the US' investment in R&D accounted for more than half of the world's total. But that is changing, as China has been increasing the percentage of its R&D investment. And this is what has been troubling the US.
China invites US companies to compete in a fair manner. And if the US improves its industrial policy and asks its industries to build on their advantages to compete with their Chinese counterparts, China would warmly welcome the move.
If the US believes China is breaking international trade rules, it should approach the WTO and resolve the issue through the WTO's dispute-settlement mechanism. But the US has been trying to maintain American high-tech industries superiority through unfair means. Which is an apt example of unilateralism.
It is time the US saw reason and held trade talks with China on an equal footing to resolve bilateral disputes, as it won't succeed in curbing the development of China's high-tech industry.
The author is a Beijing-based researcher in science, technology and strategy. The views don't necessarily represent those of China Daily.