'Little Mermaid' to make a splash at kids theater fest
By Chen Nan | China Daily | Updated: 2019-06-24 07:30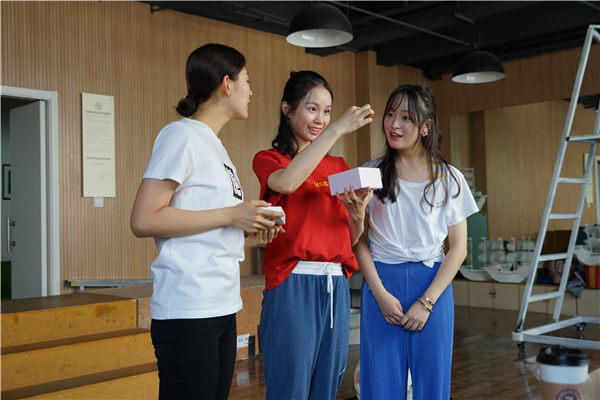 From July 6 to Aug 11, a total of 57 theatrical productions from 14 countries, including the United States, Denmark, Japan and Russia, will be staged with 191 performances at the China National Theatre for Children.
Some of the plays will be staged in other Chinese cities, in Hebei and Shandong provinces, as well as in Tianjin.
"China Children's Theatre Festival is an annual festival held during the summer vacation. We want to introduce theater to a younger audience, which, we believe, can change their lives," says Yin Xiaodong, head of the China National Theatre for Children.
Marking the 70th anniversary of the founding of the People's Republic of China, a new original play titled Stars in the Flame will premiere as the opening play for the festival. It tells the story of children who lost their parents during the War of Resistance Against Japanese Aggression (1931-45).
Yin adds that since 2014, the China National Theatre for Children has launched some other programs for the festival besides live performances, such as workshops and forums, which see artists from around the world share their views about plays for children.
Co-producing plays is a great way for artists to communicate, learn and experiment, Yin says.
Yin initiated the idea of co-producing The Little Mermaid with Henrik Kohler, CEO of Teatercentrum-a theater center in Denmark for children and adolescents and organizer of the Aprilfestival, a theater festival for young audiences. It was Kohler who introduced Yin to Lindebjerg and that's where the project started.
Last year, the annual artistic gathering of the International Association of Theatre for Children and Young People came to China for the first time. The Children's Theatre of Charlotte in the US performed an adaptation of China Idiom Stories, one of the most popular productions staged during last year's China Children's Theatre Festival.
"The exchange programs opened our minds about making plays for children and those programs prove the idea that theater can change children's lives," Yin says.
Child actors from the Malanhua Art School in Singapore will close the festival with the play, Malanhua, which premiered in 1956 and has been a classic play in the China National Theatre for Children's repertoire.