Taiwan singer-songwriter to perform in Beijing
By Chen Nan | chinadaily.com.cn | Updated: 2019-06-25 11:00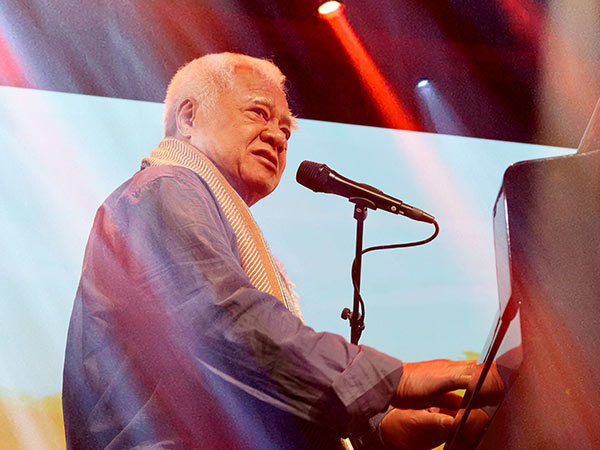 Taiwan ethnic Puyuma singer-songwriter Hu De-fu, better known as Ara Kimbo, will give a concert, entitled The Call of the Valley, in Beijing's Tianqiao Performing Arts Center on August 2, featuring some of his best known songs, including In a Flash and Wind from the Pacific Ocean. The songs to be performed during the concert will feature new arrangements and be combined with poems written by Taiwan poets.
The 70-year-old folk singer-songwriter is known as the "Father of Taiwan Folk Music". He started his music career during the 1960s and released his debut album, entitled Sky High Mountain Blues, at 54, which became a top seller in Taiwan.
His music is based on the connection between his roots as an ethnic Puyuma and American blues.
He left the music scene in the 1980s to help found non-profit organizations to protect the rights of Taiwan aborigines. When he returned to the music scene with a single, entitled In a Flash, in 2005, the singer-songwriter won both the Best Lyricist and Best Song of the Year Golden Melody Awards a year later.