BRI offers new platform for Japan
By WANG XU in Tokyo | China Daily | Updated: 2019-07-03 09:57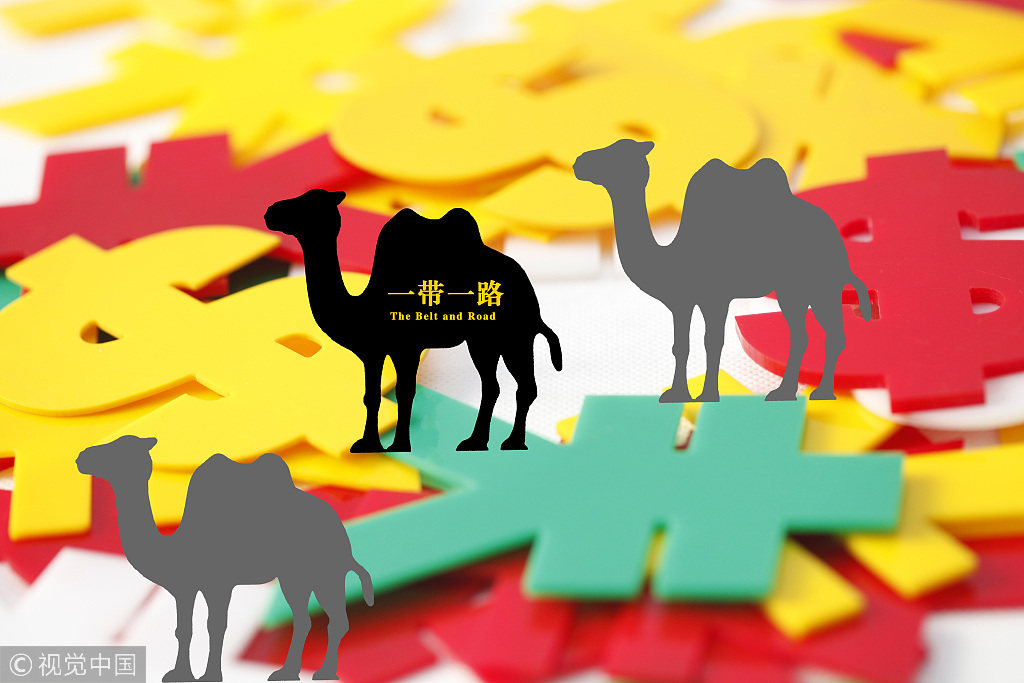 From a cautious and suspicious stance over the Belt and Road Initiative, or BRI, Japan has changed its view and started proactive involvement, making it a new platform and experimental field for the two Asian economic giants to achieve common development.
"The majority of Japanese officials and scholars now view the BRI positively and think that it is a win-win cooperation that will benefit both China and Japan," said Ryuji Koizumi, a member of Japan's House of Representatives and director-general of the International Bureau of the ruling Liberal Democratic Party.
"Japan had clearly stated its stance for supporting the BRI on several occasions and is proactively strengthening cooperation with China in all areas, especially in the third-party markets," the close aide to Japanese Prime Minister Shinzo Abe added.
The BRI is an infrastructure program to connect Asia with Africa and Europe via land and maritime networks with the aim of improving regional integration, increasing trade and stimulating economic growth. It comprises a Silk Road Economic Belt and the 21st Century Maritime Silk Road.
A survey published in February by Japan External Trade Organization project that within the next two years, 48.7 percent of Japanese enterprises would want to expand their cooperation with China.
Not long ago, in 2017, only 5 percent, or 11, of 220 Japanese companies expressed interest in participating in the BRI, according to a Reuters poll.
Koizumi said: "When it was first proposed, no one understood what is 'One Belt, One Road', what it is going to do and many claimed that BRI only serves China's interests."
Based on the reasons, Koizumi mentioned and the fears that the implementation of the BRI will have an adverse impact on Japan's economy, Tokyo decided not to become a member of the Asian Infrastructure Investment Bank and adopted multiple measures to counter the promotion of the BRI.
Good evaluation
However, things began to change in May 2017 when Abe sent Toshihiro Nikai, secretary-general of LDP and a former minister of economy, trade and industry, to attend the Belt and Road Forum for International Cooperation in Beijing. Nikai made a good evaluation of the prospects of the BRI during that time.
Shortly after Nikai returned to Japan, Abe for the first time expressed his willingness to cooperate with China on the BRI during the G20 summit in Hamburg, Germany.
"The cooperation between Japan and China are complementary as Japan is good at cutting-edge technology and high-quality services while China is fast in response to the market and good at promoting new business models using various technologies," Koizumi said. "So combined together, Japan-China cooperation will bring more benefits to other places than dealing problems by one country itself."
Similar to Koizumi, Kenichi Kokubo, senior vice-president and executive officer of Hitachi Ltd, said in a written interview with People's Daily that Hitachi's products were used when China carried out the construction of the BRI.
"Japan's change in attitude toward the BRI occurred under the combined effects of domestic and international reasons," said Yu Qiang, a researcher in Japan Studies at the University of International Relations in Beijing.
"The rapid development and achievements of BRI also attracted Japan's growing attention," Yu added.
As a matter of fact, until July 2018 more than 100 countries and international organizations had signed BRI cooperation documents with China. Meanwhile, companies from China and Japan had signed more than 50 agreements in infrastructure and service cooperation to further develop third-party markets last October, among which the photovoltaic power station in the United Arab Emirates and the high-speed railway project in Thailand could be listed.