One million evacuated in SW Japan due to torrential rain
Xinhua | Updated: 2019-07-04 09:28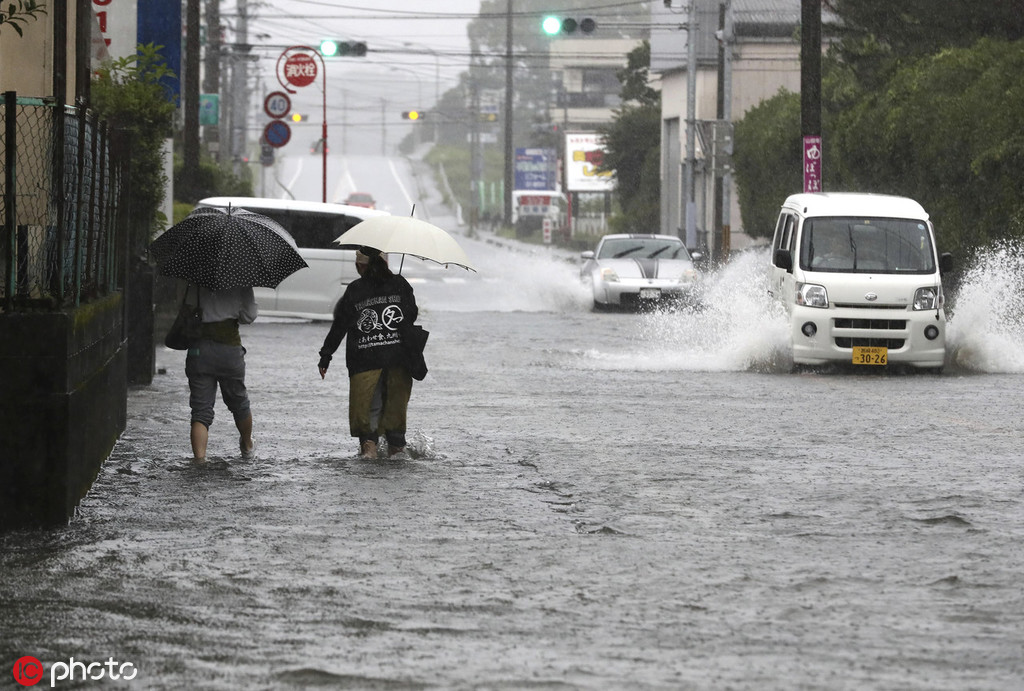 TOKYO - More than one million residents in Kagoshima and Miyazaki prefectures have been instructed by authorities to evacuate as torrential rain that has been pummeling regions in Japan's southwest could lead to devastating flooding and landslides, local media reported Wednesday.
Around 600,000 people have already been ordered to evacuate in the city of Kagoshima alone, in Japan's southwest, public broadcaster NHK said, with residents seen heading to evacuate shelters for the night.
The evacuation order comes as torrential rain continues to pummel southwest Japan, with Kyushu Island, which comprises Kagoshima City, the capital of Kagoshima Prefecture, one of the hardest-hit regions.
For the second day in a row, the Japan Meteorological Agency (JMA) held an emergency press conference, warning people to be vigilant and to stay on high alert. The agency said that for Kagoshima and Kumamoto prefectures, a special rain warning might be issued.
Kagoshima Gov. Satoshi Mitazono requested the dispatch of the Self-Defense Forces amid growing concerns of a major disaster, local media reported.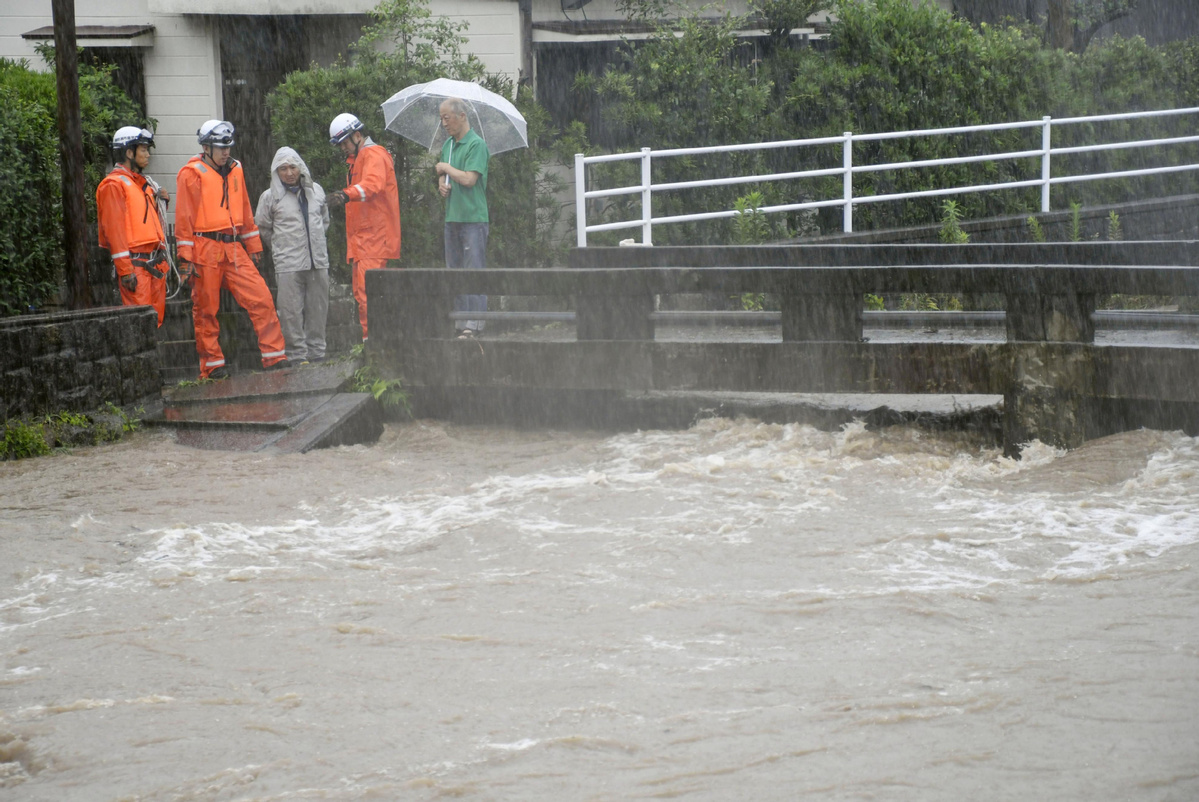 Last year in July, southwestern Japan was hit by severe downpours which triggered mudslides and floods which claimed the lives of more than 200 people across Hiroshima, Okayama and Ehime prefectures.
The weather agency had previously warned of torrential rain continuing to inundate the Kyushu region, with people in the area already on alert for possible natural disasters triggered by the extremely heavy rainfall, including flooding in low-lying areas, rivers busting their banks, tornadoes and lightning strikes.
People in affected areas have been warned by the agency to pay attention to the latest weather warnings and to advice from local officials and to take preemptive measures to ensure their safety where necessary.
The weather agency has said that a seasonal front has been lingering over the region in the southwest of the country, with storm clouds developing owing to warm and humid air flows.
Kagoshima City, where the evacuation order was issued earlier Wednesday, had logged more than 40 millimeters of rain between 7:00 a.m and 8:00 a.m. local time on Wednesday morning, with officials warning of possible mudslides in the wider prefecture.
On Wednesday afternoon, Kanoya City in Kagoshima Prefecture logged 81 millimeters of rain per hour with the extreme downpours likely to become more active until Thursday, the JMA said.
Some areas in Kyushu over the next 24 hours could receive a month's worth of rain, the agency warned.
Up to 350 mm of rain in areas in southern Kyushu, up to 300 mm in those in northern Kyushu, and up to 250 mm in the Shikoku region, is expected in the 24 hour period through 6:00 a.m. local time Thursday, said the JMA.
The JMA has also previously warned of possible "deep-seated" mudslides in areas that become inundated, which refers to the entire shift of the bedrock of mountains and slopes, leading to potentially devastating landslides.
The severe weather front could hover over Japan until Saturday, and is also expected to hit parts of eastern Japan, the JMA said.