Chinese pianist brings charm of music to New Zealand
Xinhua | Updated: 2019-07-04 09:37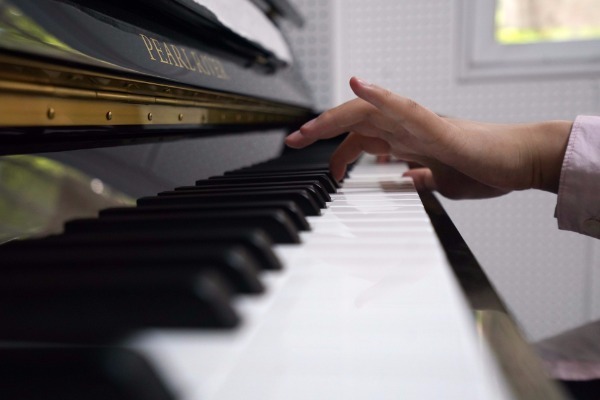 Chinese pianist Chen Moye joined the Christchurch Symphony Orchestra (CSO) late last month to give his first performance in New Zealand.
With a growing reputation for his interpretations of Russian composer Sergei Rachmaninov, the Beijing-born and award-winning pianist makes his New Zealand debut with the CSO performing Rachmaninov's lyrical and vivacious Piano Concerto No. 4.
Described by critics as possessing "an incendiary technique and warm stage presence," Chen has got the music world talking, according to the CSO.
In the warm applause of about 2,000 spectators, Chen also played Rachmaninov's Elegie as an encore.
"Perhaps Rachmaninov's fourth concerto is not the one which has been performed most frequently, but it is a fascinating and unique piece," Chen told Xinhua.
The performance was held at the Christchurch Town Hall, which reopened to the public for the first time in eight years in February after the devastating 2011 earthquake. As one of the city's landmarks, it is also New Zealand's key performance venue.
Chen's concert attracted many local Chinese people as well as Kiwis. Piano teacher Wang Yajing said the warm welcome shown to the Chinese pianist demonstrate the increasing international influence of Chinese musicians.
INCENDIARY TECHNIQUE AND WARM STAGE PRESENCE
The 35-year-old virtuoso started playing the piano at the age of seven. Graduated from the Shanghai Conservatory of Music, he continued his study and earned his doctorate in the United States.
Chen has won prizes at many international piano competitions, including the 2016 Sydney International Piano Competition and the 2014 Cincinnati World Piano Competition.
"When I first heard Moye's audition tape for the Sydney International Piano Competition, the hair on the back of my neck prickled as he launched into Rachmaninov's Second Sonata," said Piers Lane, the competition's artistic director.
Mira Yevtich, the celebrated pianist and co-founder of the prestigious Mariinsky International Piano Festival in St. Petersburg, Russia, said: "Moye's phenomenal talent and artistry are rarely seen, and he is a master of communicating through music ... This young artist is blessed with exceptional technique, brilliant sound, consummate music, and fascinating personality, which remind me of those legendary piano masters of the 20th century."
Zhang Kexin, a renowned artist manager and scholar in classical music, said: "Chen Moye is one of the few young pianists who can fully focus on music itself instead of superficial technical showoff. This is a consummate artistic taste."
Chen, who is also associate professor of piano at the Shanghai Conservatory of Music, believes that performing and teaching are complementary.
Chen practices for at least three to four hours a day. Sometimes he practices longer to eight or nine hours depending on the needs of repertoire.
"Now, I like to explore something what musical notations can't fully reflect, and more naturally, integrate my thoughts into music," Chen said. "Music is indispensable in people's spiritual life, and musicians' chief mission is contributing great music."
"Pianists never simply expect to achieve success overnight. Any breakthrough in artistic achievement needs time and great efforts. Pianists are fortunate, however, as we are always staying with our beloved music," he said, adding learning the Chinese cultural heritage is subtly helping Chinese performers to interpret classical music.
"Artists' growth is not limited to the stage. Art is everywhere. We can study from our daily life."