ROK to file complaint against Japan at WTO
By Cai Hong | China Daily Global | Updated: 2019-07-04 09:44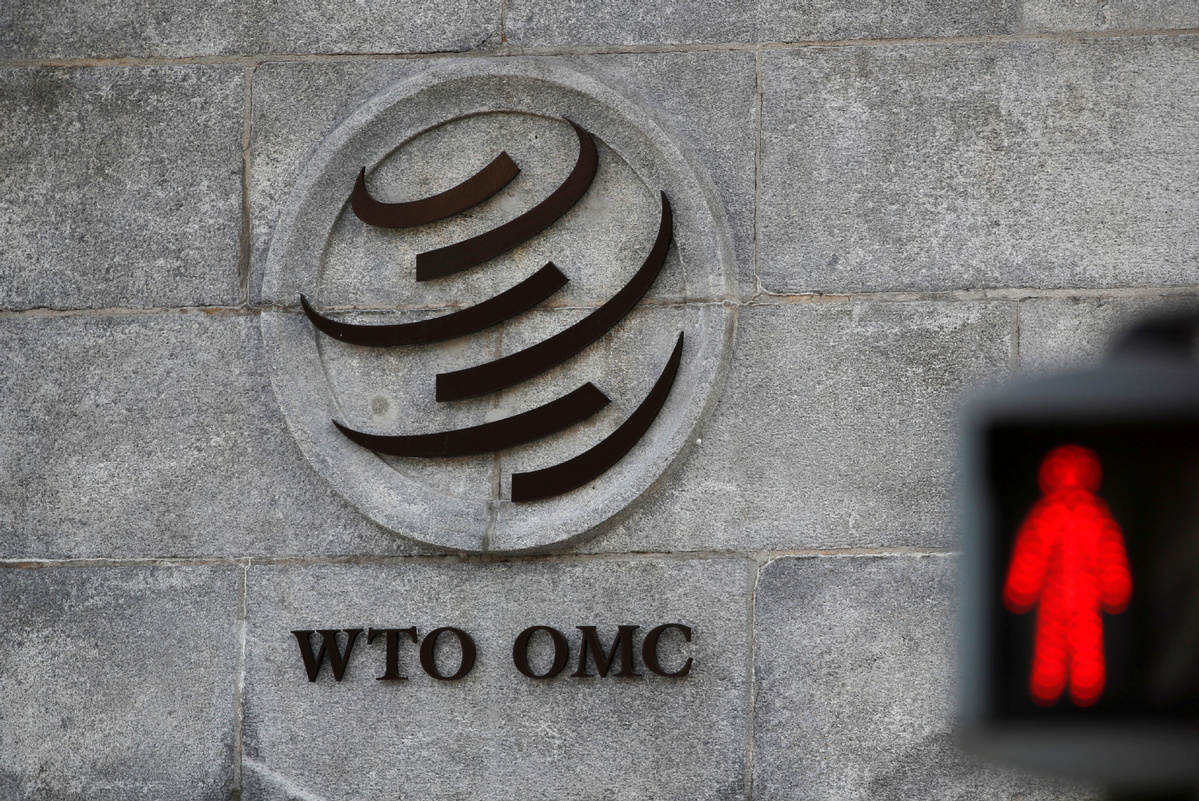 The Republic of Korea has said it will file a complaint with the World Trade Organization against Japan's decision to impose restrictions on the export of high-tech materials to the ROK, which comes into effect from Thursday.
Japan announced on Monday its decision to restrict the export of materials used to manufacture semiconductors and electronic devices to the ROK, owing to "deep injury in mutual trust between the two governments".
Japanese exporters should obtain permission for every shipment of such materials to the ROK, a process that takes about 90 days.
The restricted items include fluorinated polyimide, used in smartphone displays, and photoresist, a material used in making microcircuits, and high purity hydrogen fluoride, used in semi-conductor production.
South Korean firms like Samsung, LG and Sk Hynix rely heavily on these materials, of which Japan is a major supplier. Japanese suppliers control about 70 percent of the world market for etching chemicals and 90 percent of photoresist and fluorinated polyimide market.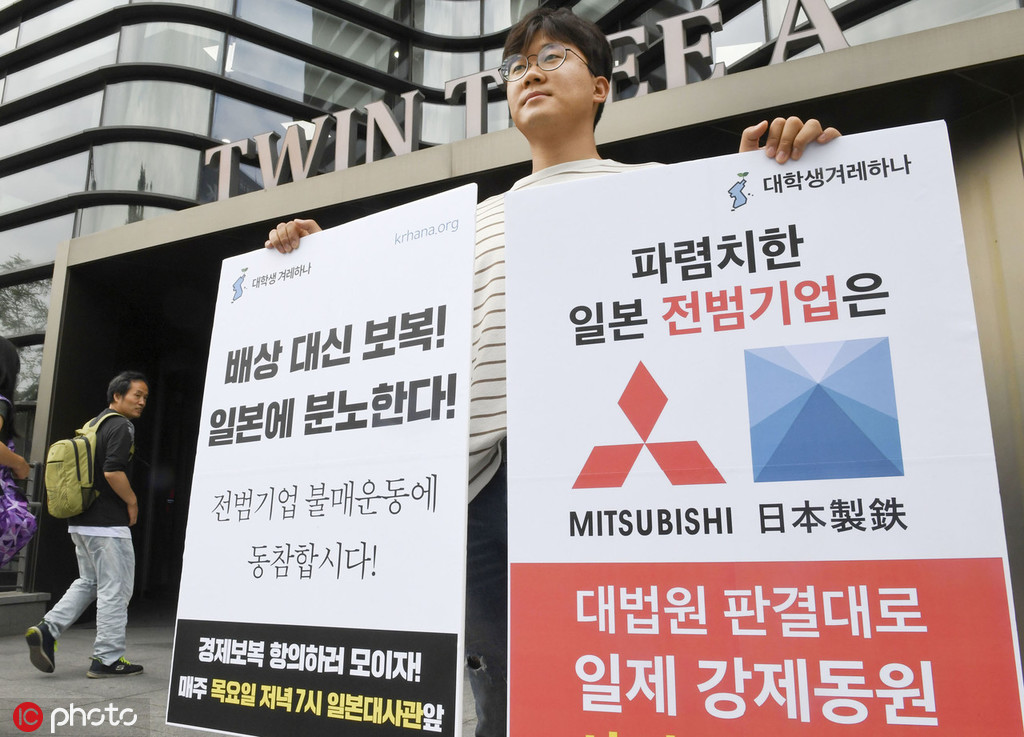 Chemical etching is a process that removes metal in order to produce metal parts in desired shape and thickness.
South Korea imported 92 percent of its photoresist and 94 percent of its fluorinated polyimide from Japan in the first five months of this year, according to Korea Trade Association.
Japan will also remove South Korea from its list of countries that are exempt from export license procedures around Aug 1, according to Japanese trade ministry's announcement on Monday.
The decision to impose restrictions is believed to be a retaliatory response to ROK's Supreme Court rulings last year against Japan's Nippon Steel over forced labor during World War II.
Japan protested the rulings that ordered the Japanese company to compensate the ROK victims of forced labor, claiming that all issues were settled under an official agreement signed in 1965, aimed at normalizing diplomatic relations between the two countries.
Tokyo's decision is expected to aggravate tensions in the already acrimonious relationship plagued by historical and territorial feuds.
At the G20 Summit in Osaka, Japan, Japanese Prime Minister Shinzo Abe had one-on-one talks with 16 world leaders and even a Japanese pop idol. But he did not have a sit-down with ROK President Moon Jae-in.
Business communities and the media in South Korea and Japan have reacted strongly to Tokyo's decision on export restrictions.
In its editorial, ROK newspaper Korea Herald called Japan's decision "politically motivated". "It may cater to some anti-Korean Japanese voters ahead of parliamentary elections, but will cut into Japan's own national interests in the long run."
On July 21, Japan will hold its elections to the Upper House.
"It is self-contradictory that the trade restriction came only two days after Abe presided over the G20 Summit, where free trade was one of the key issues among leaders of the advanced economies," the editorial said.
The declaration of the G20 Summit, the Korea Herald added, called for a "free, fair, non-discriminatory, transparent, predictable and stable trade and investment environment".
The Japanese government's action against the ROK is "unfair" and "discriminatory," it said.
In a statement on Monday, the Federation of Korean Industries condemned Tokyo's restrictions and said the decision will have an adverse impact on economic ties between the two countries.
JoongAng Ilbo, another ROK newspaper, said Tokyo's move could deal a critical blow to South Korea's chip and display makers.
The newspaper said that Japan is aiming straight at the heart of the Korean economy. South Korea's exports have been falling for months, with the drop widening to double digits - 13.5 percent - in June, it said.
Japan's business newspaper Nikkei Shimbun said in an editorial that the Abe administration's latest trade policy will cause considerable "side effects" for the Japanese companies.
The newspaper raised concerns over long-term disadvantages in the global market. If a global firm like Samsung faces a setback in its semiconductor production, it will cause setbacks in the production of all devices that use semiconductors, including smartphones and PCs.
"It is difficult to see how Tokyo's new restrictions could align with the G20 declaration," the Nikkei Shimbun said.
The Japanese government has opposed using tariffs as threats and weaponizing trade policy to solve political disputes. Japan played a key role in salvaging the Trans-Pacific Partnership Agreement after the US withdrew from it, and also signed a trade agreement with the European Union last year.