Open letter urges US not to label China an enemy
By ZHAO HUANXIN in Washington and ZHOU JIN in Beijing | China Daily Global | Updated: 2019-07-05 08:30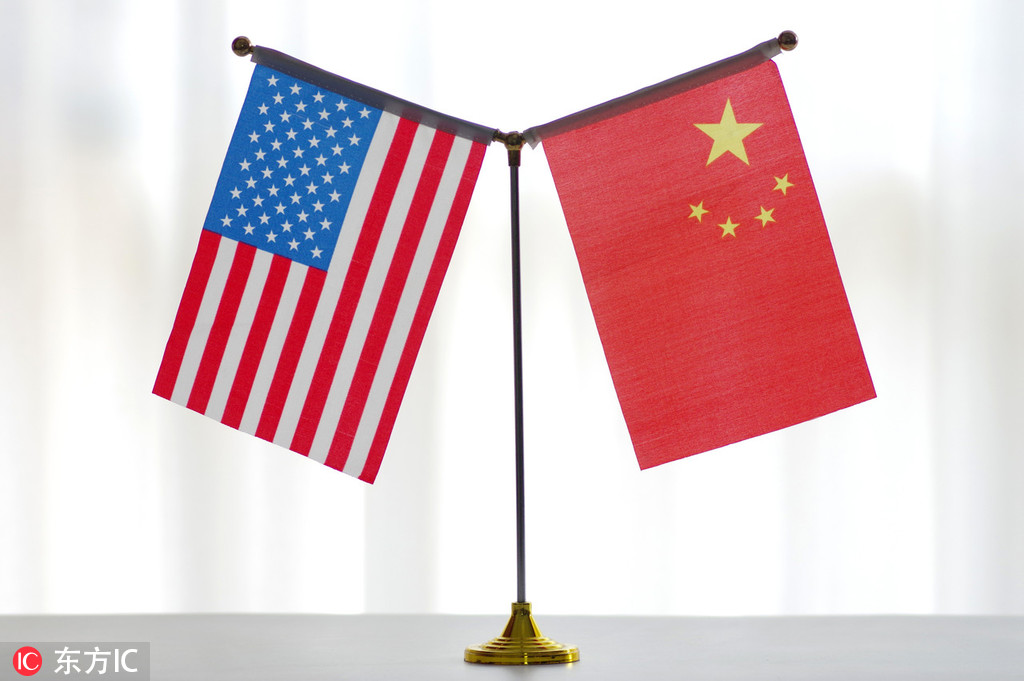 Experts say friction doesn't serve Washington's or global interests
US efforts to treat China as an enemy and decouple it from the global economy will damage the United States' international role and reputation and undermine the economic interests of all nations, according to an open letter to President Donald Trump and members of Congress, which was published on Wednesday.
The letter by 100 leading members of US scholarly, foreign policy, military and business communities appeared in The Washington Post several days after Trump and President Xi Jinping met on the sidelines of the G20 Leaders' Summit in Japan on Saturday.
The letter said the number and diversity of the signatories indicates "there is no single Washington consensus endorsing an overall adversarial stance toward China, as some believe exists".
The letter's writers include M. Taylor Fravel, a professor of political science at the Massachusetts Institute of Technology; J. Stapleton Roy, a distinguished scholar at the Woodrow Wilson International Center for Scholars think tank and former US ambassador to China; Susan A. Thornton, a senior fellow at Yale Law School's Paul Tsai China Center and a former acting assistant secretary of state; and Ezra Vogel, a professor emeritus at Harvard University.
They said they were "deeply concerned" about the growing deterioration in US relations with China, a situation they said does not serve US or global interests.
They presented what they called "the best American response" or "a wiser policy" to the problems in the US approach to challenges from China. They said the current approach to China is "fundamentally counterproductive".
The letter comes at a time when there is a ramping up of what many experts say is a narrative among some in Washington and on Capitol Hill claiming a "strategic rivalry" with China and a need for a "decoupling" of the two countries. There even has been some talk of a "new cold war".
The signatories draw from experience and expertise in careers focused on Asia. They say in the letter that they do not believe Beijing is an economic enemy or an existential national security threat that must be confronted in every sphere, and Washington cannot significantly slow Beijing's rise without damaging itself.
They also said the fear that China will replace the US as global leader is exaggerated, adding that it is not clear that Beijing itself sees this goal as necessary or feasible.
The letter proposed that the US encourage Chinese participation in new or modified global governance regimes in which rising powers have a greater voice. "A zerosum approach to China's role would only encourage Beijing to either disengage from the system or sponsor a divided global order that would be damaging to Western interests," it said.
Foreign Ministry spokesman Geng Shuang commended on Thursday the rational and objective views in the letter, saying Beijing is confident about its relationship with Washington.
"Current Sino-US relations cannot be defined by contradictions and differences, and the future of bilateral ties should not be determined by prejudice and misjudgment," Geng said at a regular media briefing.
China and the US are not enemies, and cooperation is the only right choice for both, the spokesman said.
The two countries should pursue mutual promotion and joint development instead of falling into the trap of engaging in confrontation and conflicts, he said.
"Objective, reasonable and tolerant voices will eventually conquer paranoid, fanatical and zerosum game mentalities," he said, calling on the US to sincerely listen to constructive advice from home and abroad.
Michael D. Swaine, a senior associate at the Carnegie Endowment for International Peace, said on Wednesday that the letter he helped write was signed by 100 leading former US government officials, policy analysts, scholars "and some (but not enough) business and military people". He added on a Twitter post, "To me, this is proof positive that there is no consensus behind the extreme policy stances" toward China now evident in Washington.
As Swaine requested, the letter has been retweeted by many Twitter users.
Douglas H. Paal, a distinguished fellow at the Carnegie Endowment, said the letter "is intended to show that the anti-China consensus so often cited in Washington is not so much a consensus and that there are varying views".