Chaoyang Theatre amazes audiences with aerial acrobatics
By Yin Ruowei | China Daily | Updated: 2019-07-05 07:10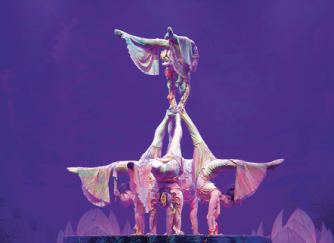 "Flying breaks the norms of traditional acrobatic performance while being very artistic and entertaining," said Zhou Xiaoheng, head of Deyang Acrobatic Troupe, adding the show embodies the essence of traditional Chinese culture and enriches tourism in Beijing.
The acrobatic programs performed in the theater have won more than 30 awards at home and abroad, with some shows winning the Golden Chrysanthemum Award, the highest honor for an acrobatic act in China.
According to the theater, performances that take place on stage serve as a bridge between traditional Chinese culture and the world, helping foreign visitors-from national leaders, dignitaries, diplomats, business leaders from multinational companies to tourists-learn more about Beijing and Chinese culture.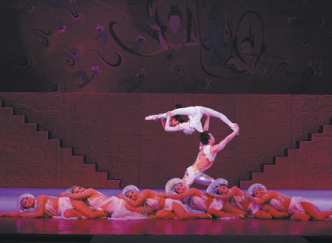 Chaoyang Theatre has entertained and enthralled some 5 million foreign visitors to date, and many overseas travel agencies book tickets for the acrobatics performances two years in advance.
Bora Milutinovic, former head coach of the Chinese national soccer team, is one of the many audience members for whom Chaoyang Theatre holds a special place, having taken his family to see shows there four times.
"It really is marvelous here," he said.
If you go
Add: No 36 North Road, East Third Ring, Chaoyang district, Beijing
Tel: 010-6507 2421
010-6506 8116
010-6506 0837
Fax: 010-6591 9346
Website:
www.chaoyangtheatre.com