Union Pay issues over 7.5 billion cards globally
chinaplus.cri.cn | Updated: 2019-07-05 11:27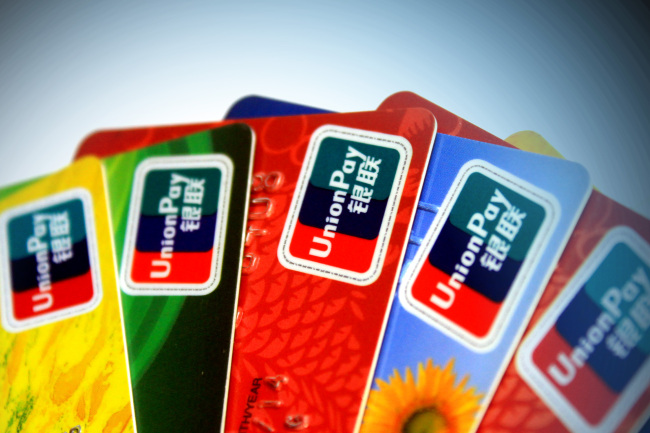 China's payment giant Union Pay has issued over 7.5 billion cards around the world, including 1.2 billion in 52 countries and regions outside the Chinese mainland, reports China News Agency.
Union Pay International (UPI), the company's subsidiary focusing on global business, announced on Thursday that its payment service covers over 550 merchant locations and nearly 29 million ATM machines in 174 countries and regions.
There are 270 million overseas merchant locations that accept Union Pay cards. This provides outbound Chinese tourists with the opportunity to pay for goods and services using a Union Pay service, including Union Pay's QR code and contactless payment products.
The card acceptance rate has reached 90 percent in the Asia-Pacific region, the most popular destination for Chinese tourists. There is similar coverage in Belgium, the Netherlands, and Luxembourg, and coverage reaches 100 percent in Tanzania and Morocco.
UPI incentivizes outbound tourists to pay with their Union Pay card by offering discounts of up to 30 percent at tens of thousands of merchant locations across 80 travel destinations. One-third of these offers are targeted at customers who use a Union Pay mobile payment service.