China to strengthen economic globalization
China Daily | Updated: 2019-07-08 07:16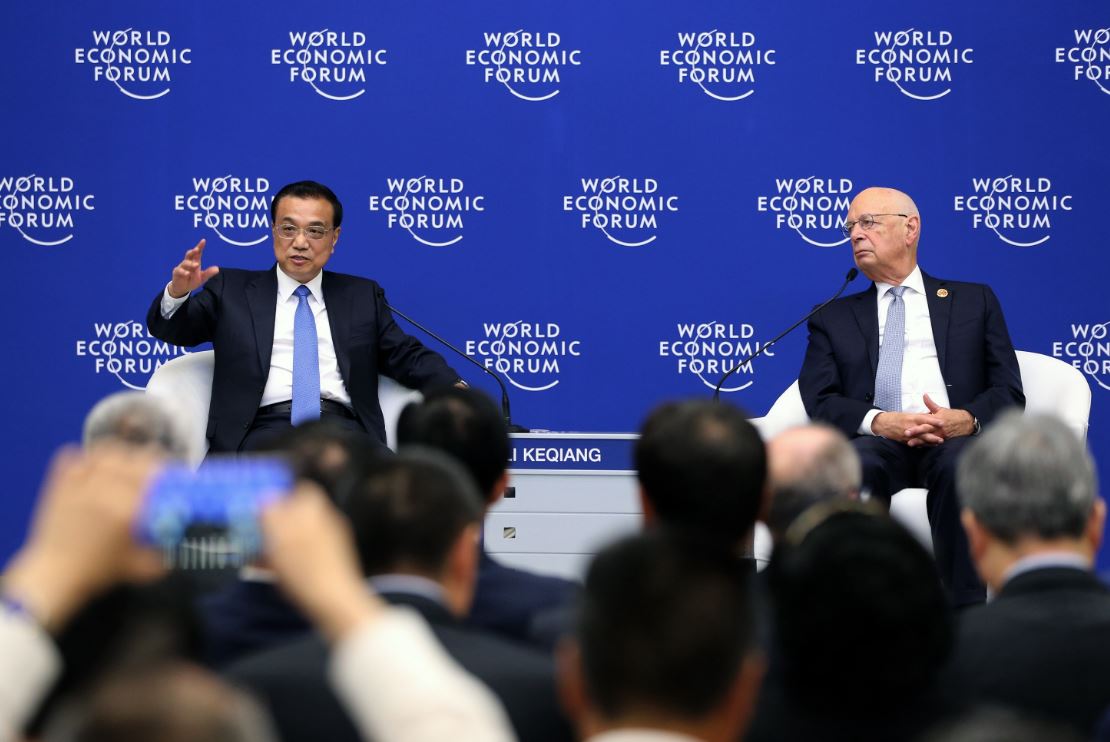 Transcript of Premier Li Keqiang's dialogue with WEF chief and representatives of international business, financial, academic and media communities at the Annual Meeting of the New Champions 2019
On the morning of 2 July 2019, following his address at the Opening Ceremony of the Annual Meeting of the New Champions 2019 held in Dalian, Premier Li Keqiang of the State Council took a question from Executive Chairman of the World Economic Forum Klaus Schwab. In the afternoon, Premier Li sat down for a dialogue with representatives of the international business, financial, academic and media communities attending the Annual Meeting. Below is a transcript of these interactions:
Klaus Schwab: Thank you, Mr. Premier, for your great address, particularly for highlighting the new champions. We have established such a gathering of dynamic companies here at the Summer Davos. In the end, many of them will become big multinationals of tomorrow. Let me highlight what you just told us-the reform and opening-up process will be continued. I'm happy to hear it. The dynamics of the Chinese economy are still in place. China, when we speak about its 6 percent growth, still leads the economies of G20 countries. My question is, if the global economy worsens, what measures will the Chinese government undertake to maintain stable growth?
Premier Li Keqiang: As I said in my speech, the Chinese economy maintaining stable growth is in itself progress, as it is growth at a higher level and achieving the target of a growth rate between 6 percent and 6.5 percent this year would be no small feat.
At the recently concluded G20 Osaka Summit, President Xi Jinping further elaborated on China's position and propositions on economic globalization and reaffirmed China's readiness to work with the international community in steering economic globalization in the right direction. And as I explained just now, we are like passengers in the same boat. The slowing global economy has put new pressure on the steady and sound growth of the Chinese economy, which already faces its own issues. All this requires us to take the initiative to respond. We can never sit idly by when things keep sliding on a piece of water melon skin, as a Chinese saying goes.
In a country with nearly 1.4 billion people, we are working hard to grow the economy and improve people's livelihood. To this end, the Chinese government formulated measures earlier this year to cope with the complex situation. As I mentioned in my speech, on the basis of tax cuts for several years in a row, we have been implementing larger-scale cuts in taxes and fees, which will reduce statutory taxes and fees by close to 2 trillion RMB yuan, or about 300 billion US dollars, for the whole year. This will significantly lighten the burden on businesses. To my knowledge, many businesses have spent the money thus saved not on wages or welfare for their employees, but more on research and development. This will give them greater space for future growth and allow for gradual increases in the income of their employees.
In my meeting with some business leaders yesterday, they told me that almost all the businesses they knew saw the deeper tax and fee cuts as the fairest, and most direct and effective measure. Yet this means greater pressure on the government's fiscal balance. In the second half of this year, the Chinese government is resolute in following through on all the tax and fee cuts. To deliver a better life for the people, the government will have to tighten its belt. And we will see that our goals will be achieved. The warm round of applause just now tells me that the audience agrees that for people to live a better life, it is natural for the government to tighten its belt, and we will do so.
We are working hard to deliver a better life for our people. For that we need to foster a more enabling environment for businesses and other market entities, so as to boost their creativity. To make this happen, our first priority task this year is to continue to delegate powers, improve compliance oversight, and deliver better services in order to create a world-class, market-oriented business environment governed by a sound legal framework. I will not go into details, as I elaborated on this point just now.