Joining the top brass
By Chen Nan | China Daily | Updated: 2019-07-08 09:44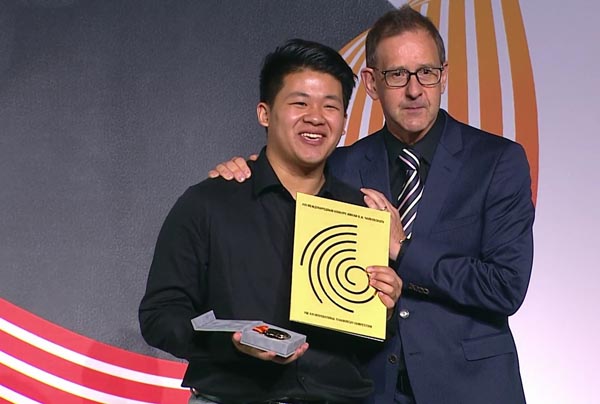 Born in Chengdu, Sichuan province, Zeng started to learn the instrument from his father, who is a French-horn player with the Sichuan Symphony Orchestra, and made his stage debut at the age of 7. His talent for music was soon recognized and he was admitted to study at the affiliated middle school of the Central Conservatory of Music when he was 12 years old.
"I saw his performance when he was 11 and was impressed by the young boy's sensitivity for interpreting music. He has a great memory and a solid technique," recalls Zeng's teacher, Wen Quan. "When he told me that he wanted to study at the affiliated middle school of the Central Conservatory of Music, I encouraged him to skip a grade - and he made it."
Wen started to learn the French horn at the age of 9 and went on to study at the affiliated primary school of the Central Conservatory of Music in 1985. Graduating with a master's degree in French horn performance in 2000, Wen continued his studies at the Sibelius Academy in Finland, before returning to teach at the leading Beijing music school in 2001.
Wen has been teaching Zeng since the young musician began his studies at the affiliated middle school. Wen says that, while many Chinese piano and violin students have received international awards, no students of brass have matched them. Zeng has now made a history with this award.
"Zeng Yun is a homegrown musician. His success will inspire other young Chinese musicians," says Yu Feng, president of the Central Conservatory of Music.
Zeng gained his stage experience on the competition circuit starting in 2012. He has already won prizes at the Jeju International Brass Competition, the International Competition for Young Musicians in Vladivostok and the International Horn Competition of America.
"My father and my grandfather are both French horn players, so the musical instrument has been with me since I was a child. It started with pure passion, and now it has become an indispensable part of my life," says Zeng.
"Competitions have helped me build my confidence and I know that music will be my lifelong career," he adds.
Contact the writer at chennan@chinadaily.com.cn