Life on Mars? That'll be us
By Zhang Zhouxiang | China Daily | Updated: 2019-07-09 07:45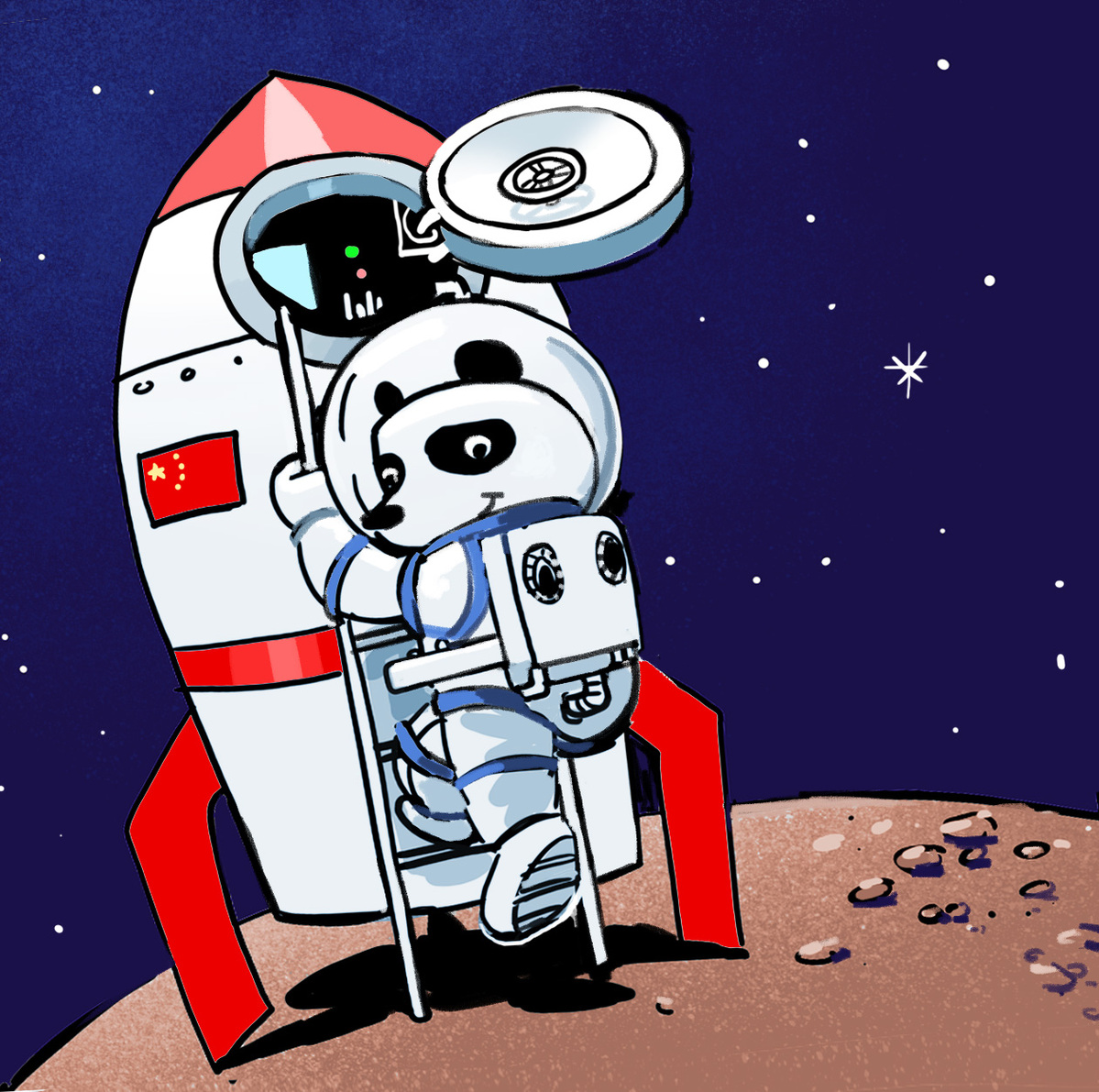 AT A RECENT CONFERENCE, Ouyang Ziyuan, an academician of the Chinese Academy of Sciences, said that China will launch a mission to Mars with Martian satellite, Martian lander, as well as Martian rover. China Daily writer Zhang Zhouxiang comments:
In his speech, Ouyang mentioned that one of the main purposes of the probe is to determine if the planet is suitable for terraforming so humans can inhabit it.
For some, his words may sound like science fiction. It remains a fact that only about 400 people in the whole of human history have ever ventured into space. Of them, only 12 astronauts have left their steps on the moon, the nearest celestial body to our Earth.
No human has been to Mars yet. SpaceX has an ambitious plan to set up a human colony on the Red Planet, but NASA's existing plan to get humans to the planet seems to have been kiboshed by funding constraints.
China has now thrown its hat into the ring.
While it might be some time in the future, the good news is, once humankind inhabits Mars and starts to terraform it, the planet's potential can be fully exploited and its rich supply of resources can provide ample support for human kind's further development and exploration of the planet.
Unlike the moon, which has no atmosphere, or Mercury and Pluto, which have very thin atmospheres, Mars has an atmosphere composed mainly of carbon dioxide and nitrogen. It is unfit for human survival, but there is the possibility of transforming the carbon dioxide into oxygen with green plants.
And unlike Venus, which has a similar atmosphere, Mars has liquid water, as detected in June 2018. The water is kilometers underground, but human inhabitants can pump it out with engineering devices. There are even Martian maps that make scientists believe there used to be rivers on the surface of the planet.
With all the advantages, Mars has already become the next destination for human space exploration. China's Mars mission comes at a good time and we hope China can play its part in getting humans to our neighboring planet.