Trump meets Qatar's Emir amid tensions with Iran
Xinhua | Updated: 2019-07-10 10:01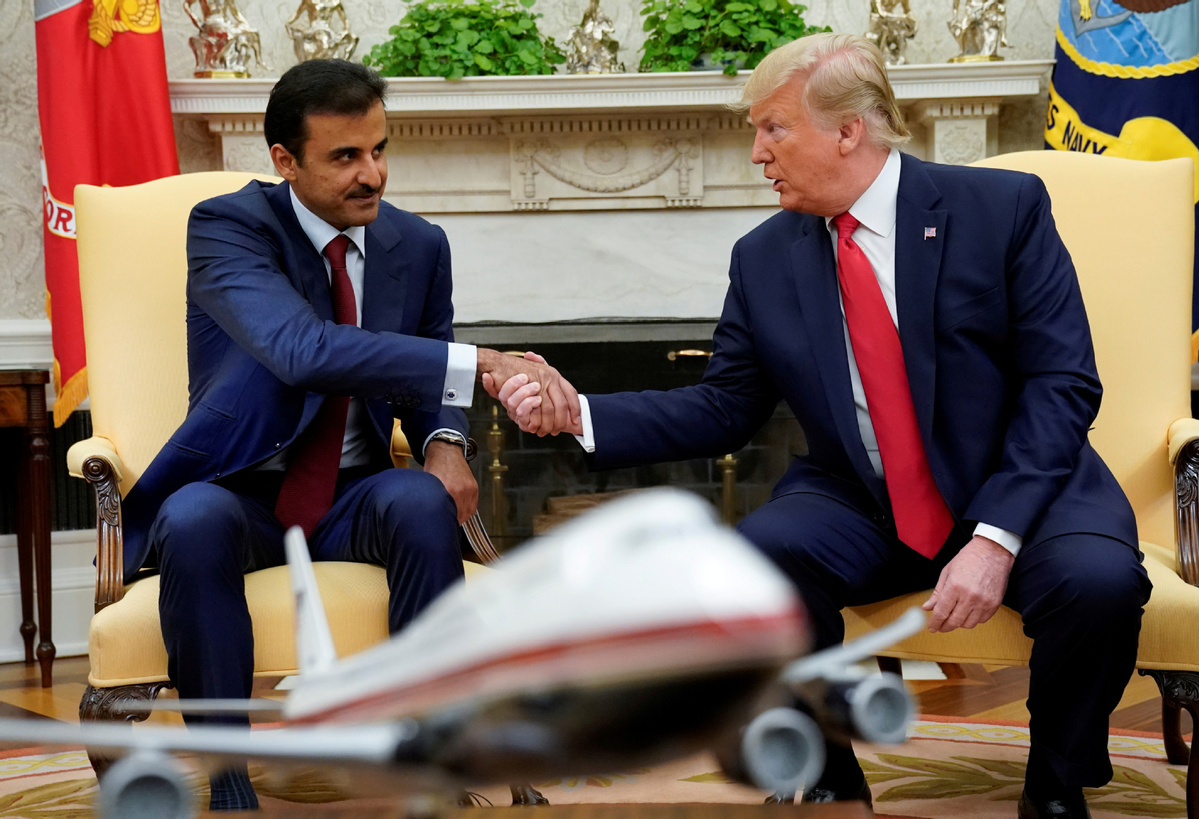 WASHINGTON - US President Donald Trump met with visiting Emir of Qatar Sheikh Tamim bin Hamad Al-Thani at the White House on Tuesday, as tensions with Iran continue to smolder.
Iran has raised the concentration of its enriched uranium to 4.5 percent, crossing the limit of 3.67 percent set by the landmark nuclear pact, further endangering the 2015 nuclear deal and escalating tensions in the region.
"We're going to see what happens with Iran. Iran is doing a lot of bad things right now and they better be very careful," Trump told reporters during his meeting with the Qatari Emir.
It has been reported that the emir had offered to mediate between the United States and Iran as Doha is believed to have a relationship with Iran.
"I don't think it would be any sort of formal mediation role. But we might look to them to pass messages and convey the seriousness of the administration's attempt to de-escalate, and build some sort of path to dialogue," reported The Washington Post on Tuesday citing an anonymous US official.
The emir's visit to Washington also aims at strengthening security and economic ties with the United States, according to statements from the White House.
Trump told reporters at the White House that Qatar is investing heavily in the United States, buying military equipment and commercial planes.
On Monday, the Qatari Emir met with acting US Defense Secretary Mark Esper at the Pentagon and attended a dinner banquet hosted by US Treasury Secretary Steven Mnuchin.
A year after the US unilateral exit from the nuclear deal, Iran withdrew from part of the nuclear deal on May 8 and threatened more actions in case its interests under the pact cannot be guaranteed. Iran said earlier that the Europeans have failed to take "practical" steps to ensure Iran's economic interests under the deal.